Wellington's mayor calls price hike summit
May 8 2019 by Andrew Tjaardstra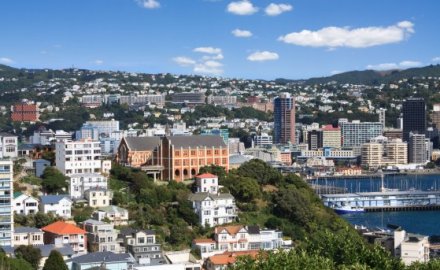 New Zealand's Earthquake Commission (EQC) minister Megan Woods and the Insurance Council of New Zealand will attend a forum called by Wellington's mayor to discuss potential issues with insurance pricing following future rule changes.
Mayor Justin Lester has called for a forum on June 10 after IAG told customers they may see price changes as reforms to EQC — the government backed insurance scheme — take effect from July 1.
Key changes to be phased in over 12 months include: an immediate extension of the timeframe for lodging a claim from three months to two years; providing EQC scope to share information as necessary to settle insurance claims; removal of the NZ$20,000 (US$13,200) EQC cover for contents; an increase in the cap on EQC residential building cover to NZ$150,000 from July 2019.
The Kaikoura earthquake on New Zealand's South Island in 2016 had a particularly large impact on Wellington.
IAG has decided to pull out of covering contents insurance for some, while IAG said it will increase premiums in high-risk areas.
Wellington apartment owners have already seen price rises in the past couple of years, leading some to opt out of cover altogether.
In an open letter in March, Tim Grafton, chief executive of the Insurance Council of New Zealand, wrote: "The options available are to… increase premiums to better reflect the risk… limit the amount of cover provided by raising excesses… limit the amount some items will be insured for or exclude some items from being covered or… avoid taking on the risk altogether."
He added "Remember: insurance has never existed to take on all risks — only some and only to a prudent level."