Well Link CEO set to leave
April 16 2019 by Andrew Tjaardstra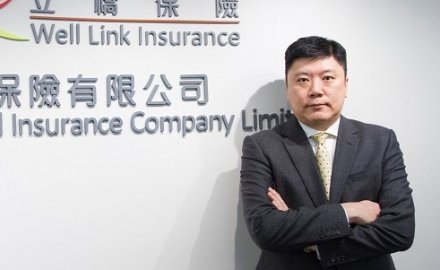 InsuranceAsia News understands David Shi is set to leave Hong Kong motor, travel and health insurer Well Link at the end of the month.
Shi (pictured) is set to be replaced by executive director Billy Chan who will be supported by Pearl Lee who has recently become chief operating officer at the firm; Chan and Lee have worked together previously at other insurers in Hong Kong.
InsuranceAsia News has reached out to Well Link for comment.
Meanwhile this month Well Link set-up a life operation, approved to diversify its business; it is being overseen by Thomas Lee, chief executive of Well Link Life.
Thomas commented: "Hong Kong is facing the trend of an ageing population, ever-extending longevity, rising medical costs and inadequate family protection. These have created a significant market need for appropriate retirement, medical and life insurance protection solutions."
"In addition, Hong Kong's unique status as a free and open international financial centre, coupled with the development blueprint for the Greater Bay Area, will bring unlimited business opportunities. Well Link Life recognises the growth potential of the life insurance market and will focus on the local community in order to address the pressing social issues and meet the ever-evolving protection needs."
Well Link is the former Hong Kong operation of DirectAsia which was bought by Hiscox and then sold to Well Link as Hiscox concentrated on the Singapore and Thailand businesses instead.