Weak stocks make for Asian bargains
December 7 2018 by Nick Ferguson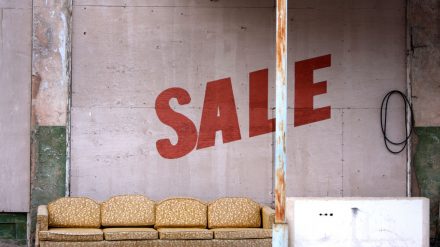 This has been a terrible year for investment assets of all kinds and particularly for Asian insurance stocks, which have seriously underperformed the market. But perhaps more significant is the fact that they have underperformed US insurers, creating large valuation discrepancies that could fuel further acquisitions in the region in 2019.
Globally, 2018 has already been the most active year for insurance M&A since 2015, with US$39.1 billion of deals through the first nine months, according to S&P Global Market Intelligence, which estimates deal value for the full year will increase by about 150% from 2017 to more than US$44 billion.
A continued push for consolidation is expected to continue driving M&A deals beyond 2018, and collapsing valuations in Asia will help US buyers.
Some of the world's most spectacular laggards have been in Asia. Hong Kong-listed ZhongAn Online, for example, has lost more than half its value during the course of the year, easily making it the worst-performing stock in the global property-casualty sector — and a far cry from the heady days of its initial public offering in September 2017, when it was heralded as China's first online insurer and a disruptive force in the mainland insurance market. Today, few are buying that story amid disappointing results and a Chinese tech sell-off.
Even so, ZhongAn is a bit of an outlier. Chinese P&C companies in general have traded better, particularly compared to the Korean market, which is the worst-performing in the world. Hanwha General leads the pack, with a 29% decline during the year. Meritz Fire & Marine was not far behind that a month ago, but has since rallied to a single-digit decline. Lotte Non-Life is down 27% from its January peak, while Hyundai Marine & Fire has recovered during the second half to a single-digit loss.
Even so, few international insurers are lining up to buy Korean companies. To the contrary, some Korean insurers are trying to buy their way out of their troubles at home, with Hyundai Marine & Fire this week buying a stake in Vietnam's VietinBank Insuranceand KB Insurance reportedly set to invest in Bao Minh Insurance.
On the life side, India's Max Financial has had a turbulent year after the failure in 2017 of the merger between HDFC Standard Life and Max Life. Its shares are currently down more than 28% since the start of the year, though that is after a significant rally during the past couple of months — it was down 40% in early October.
But the true laggards in the Asian life industry during 2018 have been the Chinese (and, again, the Koreans). New China Life is down 38%, China Life is down 29%, while Hanwha Life slid by 37% and Samsung Life has lost 30%.
It has not been a good year for insurance stocks globally. MSCI's world insurance index has underperformed the world equity index by close to four percentage points. But the real discrepancy has been between emerging market insurance stocks and the US, driven in part by this year's interest rate rises and expectations of further hikes, which has drawn financial investors away from emerging market stocks — but strategic investors may see further opportunities to deploy capital in high-growth markets.
US insurance stocks are up by around 9%, while Asian stocks are down by more than 6%.
Of course, Asia is not the only emerging market play. African and Middle Eastern insurers have also seen their valuations tumble during 2018, but the real demographic opportunity lies in Asia, home to 4 billion people and, already, hundreds of millions of middle-class potential customers.