Vinod Krishnan to join JB Boda
June 2 2020 by Andrew Tjaardstra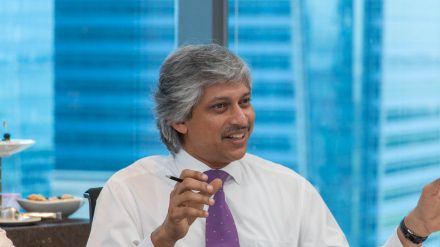 Vinod Krishnan has been appointed executive director, JB Boda Singapore for its reinsurance business.
Krishnan (pictured) will report to Prakash Rao chief executive and managing director at JB Boda Singapore.
He brings over 20 years of broking and leadership experience having worked in several senior roles in the region. He had brief stints of a year each at JLT Re and then Guy Carpenter – when Marsh bought JLT; he left at the end of March after joining JLT Re in May 2018. Prior to this, he was chief executive for Aon's Reinsurance business in Asia for over eight years.
Rao commented: "We are excited at this appointment, as [Krishnan] is well known to the Asia Pacific region – with proven marketing and technical abilities. Having driven business operations in a senior position – he can enhance JB Boda's group business relationships to further heights."
Krishnan will be based in Singapore – where JB Boda employs around 40 people. He has been tasked with supporting the teams in the growth of reinsurance business across Asia Pacific and is expected to start on July 1.
Mumbai-headquartered JB Boda provides both insurance and reinsurance broking services, including property, financial lines, terrorism and energy to clients across Asean, North Asia, Sri Lanka, Pakistan, Guam, Saipan and Fiji. In addition to Mumbai and Singapore, the broker has offices in Dubai, Kathmandu, London and Nairobi.