FWD's CEO says Vietcombank deal takes firm to "next level"
November 12 2019 by Yvonne Lau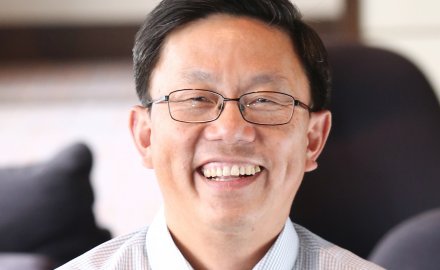 Hong Kong's FWD Group has confirmed its purchase of Vietcombank-Cardif Life Insurance (VCLI), subject to final regulatory approvals.
Under the agreement, FWD and Vietcombank have entered into an exclusive 15-year bancassurance partnership; the country's leading commercial bank will become a distributor of FWD's life products.
Although the amount is undisclosed, it has been reported that VCLI is worth around US$400 million and that the overall deal could be valued at US$1 billion.
In Vietnam, FWD Group already holds two bancassurance agreements and acquired Great Eastern Life (Vietnam) in 2016 for US$35 million. After the full transaction is completed, VCLI will be integrated into FWD's existing Vietnam business.
Huynh Thanh Phong (pictured), group chief executive of FWD, commented: "This transaction and partnership with Vietcombank will take our Vietnam business to the next level and boost our ambitions to build a leading bancassurance franchise across the region as we continue to change the way people feel about insurance."
Vietcombank holds US$50 billion in assets and employs 18,000 people.
Nghiem Xuan Thanh, Vietcombank's chairman, noted: "FWD Vietnam has a prominent advantage in digitalising all business processes, with a solid strategy of developing diversified, simple and suitable products for each customer segment, which aligns with Vietcombank's digital transformation strategies."
FWD has not been shy in its expansion strategy, with high-profile acquisitions of MetLife Hong Kong and SCB in Thailand — the largest insurance deal in South-East Asia. Speaking to InsuranceAsia News earlier this year, Phong has noted that the group has an appetite for more deals and the capital to support it.
"We need more scale and want to be a true pan-Asia insurer — including having an operation in China," said Phong.