Victoria bushfires declared a catastrophe
March 11 2019 by Andrew Tjaardstra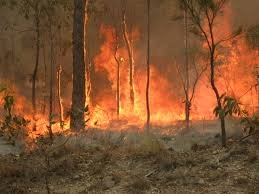 The Insurance Council of Australia (ICA) has declared the recent bushfires in the state of Victoria a catastrophe after consultation with the local government and emergency services.
The Bunyip and South Yinnar bushfires, which were started following lightning strikes, have destroyed at least 29 properties and damaged a further 70. Over 100,000 hectares of land, including 15,000 hectares in the Bunyip State Park, has been burned, with 2,000 firefighters involved in trying to contain the damage.
A combination of drought conditions and record heat contributed to the severity of the fires.
Campbell Fuller, general manager of communications for the Insurance Council of Australia, said it will take several weeks before the full extent and cost of the damage is discovered; it is unclear how many properties are insured at this stage.
A catastrophe declaration means the claims process can be streamlined.
Australian authorities, brokers, loss adjusters and insurers are well used to dealing with bushfires. There have been major efforts over the past five years to try and ensure the recovery and claims processes for victims are as smooth as possible.
There are several other bushfires also burning in Victoria with a smoky haze seen in Melbourne at the weekend.