Vasan Errakiah promoted at Pacific Life Re
July 9 2019 by InsuranceAsia News Staff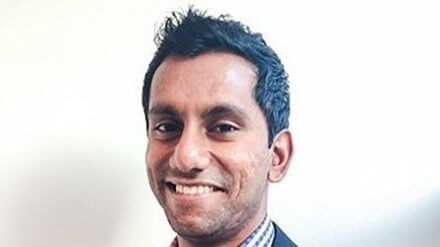 Vasan Errakiah, formerly the head of pricing for South East Asia, Japan and Korea at Pacific Life Re has been appointed to the role of head of South East Asia product development, alternative distribution and marketing at the reinsurer.
He replaces Jeff Cook – who is leaving for "other opportunities" and reports to Andrew Gill, managing director of Pacific Life Re Asia and Australia; according to his LinkedIn profile Cook joined the firm in October 2016 after working for over six years at Swiss Re in the region.
Errakiah, who is based in Singapore, becomes responsible for South East Asia markets and will lead the Asia product team, focusing on developing products and alternative distribution channels.
Pacific Life Re said Cook had been instrumental in establishing the foundations of Pacific Life Re's presence in South East Asia and the company wishes him every success in his upcoming endeavours.
Gill said: "Pacific Life Re has grown in each of its key Asia markets over the last three years, easily exceeding targets. As a result, we are focusing our attention on continuing to grow significantly in our chosen markets and segments, and to bring real solutions to our clients."
"By making these appointments in addition to further investment in our staffing numbers, I expect we will continue to exceed our growth expectations in the region."
Errakiah commented, "Asia is rapidly growing and evolving, be it in terms of customer needs, disruptions in distribution channels including digitalisation, and regulatory changes, all of which bring with it challenges and opportunities. I am looking forward to continuing to work with our customers to deliver solutions that will give them a comparative advantage in what are highly competitive markets."