Uncertainty reigns in Labuan over tax changes
February 27 2019 by Andrew Tjaardstra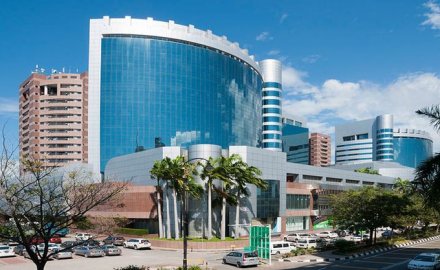 Insurance firms in Labuan are seeking reassurance over new tax rules that have been introduced to avoid the territory being labeled as a tax haven.
The regulations come as Malaysia has been adapting its legislation to comply with the OECD's standards on harmful tax practices, specifically the base erosion and profit shifting framework, and to avoid any potential blacklisting of Labuan by the EU's Code of Conduct groups.
So far the steps have been working, as at a January meeting of the Forum on Harmful Tax Practices, Labuan's regime was cited as "not harmful" and has been rated as "largely compliant" by the Global Forum on Tax Transparency and Exchange Information.
However, there has been confusion since the latest tax regulations being introduced suddenly at the end of December to begin the next month.
The Labuan Financial Services Authority has written a circular to the Association of Labuan Trust Companies, the Labuan International Insurance Association, the Association of Labuan Banks and the Labuan Investment Bank Group about changes to the Labuan Business Activity tax system.
The revised tax framework will be 3% of audited net profit, removing the ability for offshore companies to choose between paying tax of M$20,000 (US$4,900) or 3% of profits.
The main change to benefit from the 3% tax rate will be the need to have a physical office and workforce in Labuan of at least four people for insurers, reinsurers, takaful and retakaful firms, in addition to a minimum operating expenditure of M$150,000.
It is a significant step as the majority of the 200 or so insurers and reinsurers, and other firms, who control around US$1.5 billion of (re)insurance business on Labuan are based in Kuala Lumpur and use underwriting management service companies that are based on Labuan such as Brighton Management.
The challenge is how they can meet the requirements logistically given the limited office space on the island and the potential difficulties in attracting the required expertise. In addition, the amount of time firms have to comply and length of period employees would need to be resident each year are still to be clarified; Labuan FSA has published this note on its website addressing concerns.
However, if firms don't comply, they will be subject to the full Malaysian tax rate of 24%, retrospectively from January 1, 2019.
In the circular the Labuan FSA noted: "It is understood the new tax changes require more explanation and clarity and therefore the Authority will facilitate the market's transition into the new tax framework." It added that it is looking to clarify outsourcing arrangements, captives and group's shared services with the finance ministry and tax authorities.
"Our advice to our members is to wait for further clarity from the relevant authorities such as the Labuan Financial Services Authority, the Inland Revenue Board and the Royal Malaysian Customs," said Raymond Wong, chairman of the Labuan International Insurance Association (LIIA), told InsuranceAsia News.
Commenting on insurers' and reinsurers' future ability to outsource services to Labuan, he said: "We understand that the Labuan Investment Committee is meeting in March to propose the outsourcing guidelines to the Minister of Finance [of Malaysia] for approval and adoption. LIIA will be providing views on outsourcing to the LIC in due course."
The LIIA is also seeking clarity on the skillset requirement on employees in Labuan from the Labuan FSA, with further clarification expected by the end of March 2019.
When asked by InsuranceAsia News if Labuan will continue to be an attractive destination, Wong added: "The reinsurance market in Labuan is over 28 years old and I believe reinsurers will still continue to look at Labuan albeit that there are further requirements that companies need to comply. It applies to all offshore financial centres so Labuan is not an exception. Players are in Labuan because they have made a business case to be here."
Also, on the plus side for companies in Labuan, there will still be no withholding tax, no stamp duty, a 50% tax exemption on foreign staff in managerial positions, no tax on foreign director fees and on housing allowances. In addition, reinsurance premiums paid by Malaysian insurers to Labuan entities will remain 100% tax deductible; in addition Labuan entities will be able to conduct transactions with Malaysians using ringgit.
InsuranceAsia News has reached out to the Labuan Financial Services Authority for comment.