Typhoon Mangkhut losses could hit US$2bn
September 28 2018 by Nick Ferguson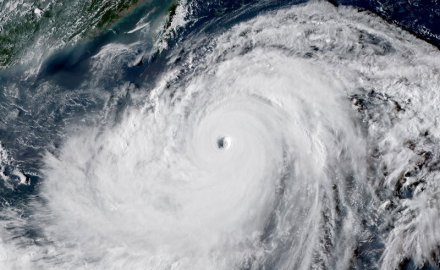 The damage is still being cleared up but the latest estimates suggest that Typhoon Mangkhut, the strongest storm in the world this year, could be one of the region's most costly ever for insurers.
Across the worst-affected territories of mainland China, Hong Kong and Macau the storm caused insured losses of up to US$2 billion, according to AIR Worldwide. That estimate is based on a model that considers wind and flood property damage in all three places, as well as business interruption and motor damage in Hong Kong and Macau.
According to official records, Mangkhut is the strongest typhoon to strike Hong Kong since Ellen in 1983. The strength of the storm came as a surprise even to veteran claims assessors in Hong Kong.
"You always expect the worst, but Mangkhut is as bad as I have ever seen," said Lancy Chan, head of short tail claims at Allianz for Hong Kong and Greater China, in a blog post.
The scale of the damage was so widespread thanks to the storm's unusually large eye, which brought gale force winds of 173km/h and gusts of up to 223km/h to Hong Kong, even though its eye passed relatively far from the city.
"The centre of the typhoon passed 130km west of Hong Kong and 70km west of Macau, both of which felt its effects due to a massive wind field; hurricane-force winds extended 160km from its centre and tropical storm force winds extended 510km from its centre," said Peter Sousounis, director of meteorology at AIR Worldwide. "Storm surge was as high as 3.38 meters in Tai Po Kau."
Indeed, the storm surge broke the previous record of 3.23 meters at Tai Po Kau from Typhoon Hope in 1979 — and was much larger than Typhoon Hato last year, which recorded a maximum surge of 2.44 metres.
"You can only hope that storms of such intensity will not become a pattern," said Chan. "It is rare that Hong Kong experiences such violent storms two years running. Hato was bad, but Mangkhut was terrifying. What is disturbing is that two such intense storms came so close together. Normally you expect one about every 10 years."
Local authorities said hundreds of windows were smashed across the city, including in skyscrapers such as ICC, leading to significant damage to contents.
In Macau, where all the city's casinos were ordered to close for the first time ever, power was cut to about 20,000 households in low-lying areas and the inner harbour, and extensive flooding affected the area, rising above head height in some locations and damaging buildings and contents.
AIR's modelled estimate does not include damage from storm surge or motor losses in China, though these were likely significant as hotels, businesses and thousands of vehicles were affected by flooding as the strong winds battered the country's southern coast.
The assessment also does not include the Philippines, where some regions received 700mm of rain as it crossed the northern tip of the island. More than 100 people died, mostly as a result of landslides. Local reports suggest losses could total more than US$100 million.
By the time it had crossed Luzon into the South China Sea and passed Hong Kong, Mangkhut had weakened to the intensity of a Category 3 storm, which indicates the kind of damage that could be expected from a direct hit by a powerful storm.
"Mangkhut shows that this type of typhoon with this kind of strength is not a one-off and will happen again," Bank of East Asia chief economist Paul Tang Sai-on told the SCMP. "This will cause people or companies to evaluate the durability of their properties or facilities, which will end up driving up costs and spending."
The storm also highlights the size of the insurance protection gap, particularly in China, where the economic damage is expected to be many multiples of the insured loss.