Two Charles Taylor employees arrested in Hong Kong
June 5 2019 by Andrew Tjaardstra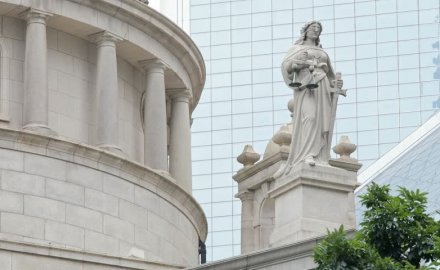 Two employees of Charles Taylor Adjusting in Hong Kong were arrested yesterday (June 4) amid an ongoing dispute with rival loss adjuster McLarens.
InsuranceAsia News understands the arrested staff were Corey Poon, former managing director Hong Kong at McLarens, who is deputy managing director at Charles Taylor's Hong Kong non-marine business and Connie Tsun, who also used to work at McLarens and now works with Charles Taylor's Hong Kong non-marine team.
It is understood the two were arrested on the grounds of possible criminal or dishonest intent and were released on bail the same day. The arrests happened a day after an interlocutory injunction summons hearing in the Hong Kong High Court on June 3; the summons was issued as a result of a civil action by McLarens against Charles Taylor and nine of its employees.
A spokesperson for Charles Taylor told InsuranceAsia News: "We can confirm that two members of our staff were arrested on June 4 and released on police bail on the same day. The matter is being investigated by the police. Charles Taylor is fully cooperating with the investigation."
The spokesperson added: "No criminal charges have been laid and any allegations will be vigorously defended by our staff and by Charles Taylor. Charles Taylor is fully supporting the individuals involved."
"As the matter is being investigated, Charles Taylor will not make any comments which might affect the investigation. All criminal investigations are confidential and it would be inappropriate for the company to make any comments at this stage."
Rival loss adjuster McLarens is in a dispute with Charles Taylor after its construction team left to join the company unexpectedly in March.
In addition to the firm's existing marine and mutual management office in Wan Chai, Charles Taylor established a non-marine business in a separate office in Sheung Wan.
Liz Tubb, group general counsel at McLarens, who attended the hearing told InsuranceAsia News that lawyers representing Charles Taylor's staff had agreed in court to delete or destroy any files that shouldn't have been in their possession.
A written court verdict on a springboard injunction will be made on June 14.
Commenting on the civil case the Charles Taylor spokesperson said: "We cannot comment on this allegation because of the ongoing police investigation, save that the decision in the civil case will be published in due course, and we expect this to clarify any questions around data."
MORE FROM: Legal/Regulatory