Twists ahead for Zhong An's digital race
March 27 2019 by Andrew Tjaardstra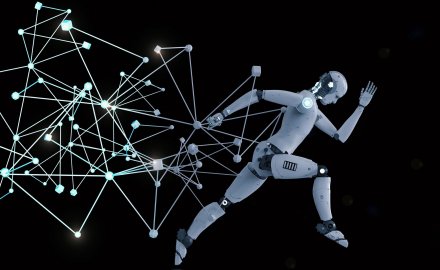 The logic of moving to online insurance sales is there for all to see however the reality is likely to be a bumpy road for many — especially if your only sales route is digital.
While costs might be taken out of the insurance chain (no brokers or agents) there still remains the fundamental risk of claims, poor investment returns and other expenditures — potentially on security risks or increased marketing or other customer acquisition costs.
The appetite is surely there: China's first internet-only insurer Zhong An Online's premiums have climbed above the Rmb10 billion (US$1.49 billion) mark; an incredible achievement for a company only founded in 2013 and it now ranks 12th among China's P&C insurers.
With over 50% of its customers under the age of 35 online insurance is clearly appealing to the younger generation and this is what many insurers cherish most; still, profits should matter more.
However, although the combined operating ratio improved over 2017 it was still a very high 120.9% last year and with a poor investment result to boot, the insurer lost a lot of money — Rmb1.8 billion (US$270 million) to be exact.
Has Zhong An been unlucky or is it prepared to take such hits purely to win market share and create long term value?
With strong financial backers, including Ping An and Tencent, and over Rmb400 million investment in research and development and technology last year alone including in its outsourcing platform Zhong An Technologies, the company is planning for the long term.
Where Zhong An is perhaps different to other players is that is has gone beyond the more traditional insurance expected to be sold online. In addition to motor and travel it writes cargo, health and credit insurance and novel policies such as a shipping return policy for e-commerce customers; the sheer amount of premium taken on involves a huge amount of risk and there isn't much data to track risks that have been written online only — the company must be learning a lot each passing day about its customer base — especially with so many young customers — many who may not have bought insurance before.
Without a broker or agent as a filter, an online insurer becomes essentially reliant on algorithms, the customer's activities with its ecosystem partners, artificial intelligence and actuaries to track risk probabilities. This may make sense for insurance such as travel and motor where scale and accident probabilities have long data trails, but could prove more problematic where less data is available.
Zhong An also pays fairly substantial acquisition fees to its online partners for customers.
Commenting on the company's results this week Francis Tang, vice general manager and chief financial officer of Zhong An Online, said: "We are dedicated to applying technology in our insurance process to optimise operational efficiency and improve the underwriting business indicators. The optimisation of the product portfolio will further improve the economies of scale."
He added: "We shall continue to enhance and adjust the underwriting business indicators for every ecosystem to boost our profitability, with the aim of breaking even in the near future."
An analyst note from Morgan Stanley, which says it expects Zhong An to break even by 2020, states: "The combined operating ratio is … set to decline if Zhong An can take short-term pain to slow down top-line growth and cut more loss-making business." It also notes the potential launch of a virtual bank and life business in Hong Kong.
With all the buzz around insurtech, a successful insurance business fundamentally remains about claims, costs and investment income.