Tulloch buoyant as Asia helps Aviva to record year
March 6 2020 by Andrew Tjaardstra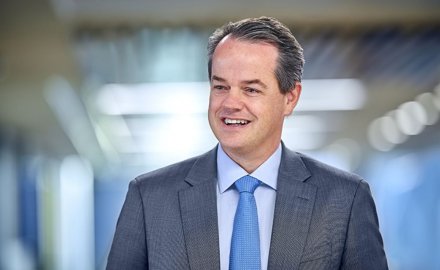 Operating profit from Aviva Asia's life and health businesses climbed 5% to £276 million (US$356.6 million) in FY 2019.
Excluding Friends Provident International, which is in run-off, and the Hong Kong operation, which was sold last year to Hillhouse Capital, operating profit increased by 29% to £157 million (US$202.8 million).
Singapore's profit improved 14% to £145 million (US$187.4 million), as a result of continued growth in Aviva's financial advisory channel, increased new business volumes and improved profitability in health insurance. Meanwhile, China's profit improved by 18% to £25 million (US$32.3 million).
Singapore is the major contributor to Asia's managed assets, which overall increased 2.3% to £15.14 billion (US$19.9 billion) over the year.
Costs in Asia increased £15 million (US$19.4 million) over the year – Aviva said that this was mainly to support Singapore's financial adviser development initiative and organic growth across Asia.
Maurice Tulloch, Aviva's global chief executive, commented: "In 2019, we set out our priorities and financial targets, strengthened our leadership team and remained focused on helping our customers prepare for a better future."
Tulloch (pictured) added: "We've made good progress, but there is much more to do. Our return on equity was 14.3% and operating profit increased 6% to a record £3.2 billion (US$4.14 billion). Our capital position remains strong and resilient at a 206% solvency cover ratio. The board has increased the full year dividend by 3% to 30.9 pence per share."
There was no announcement about Aviva's joint venture in Indonesia and its Vietnam operation which it is potentially looking to sell.