Tugu to cover Lion Air victims' families
November 7 2018 by InsuranceAsia News Staff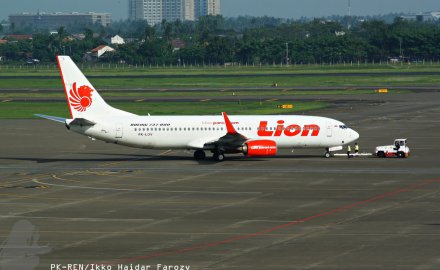 Jakarta-headquartered Tugu Insurance is ready to pay out to the victims' families of October's horrific plane crash as the insurer for Lion Air Group's accident policy.
Lion Air JT-610, a Boeing 737, crashed in Karawang, West Java, on October 29, killing all 189 passengers on board. The plane was travelling from Jakarta to Pagkal Pinang when it crashed at around 6.30am local time.
Tugu Insurance chief executive Indra Baruna said in a statement: "We as an insurance company are ready to pay 100% of the liability claims to the heirs and insured parties of Lion Air Group."
Lion Air's corporate communications officer Danang Mandala Prihantoro said: "For insurance claims, Lion Air follows Minister of Transportation Regulation N0.77 of 2011, but the compensation must be adjusted to the status of the victims."
The family of each passenger will receive compensation of at least Rs1.25 billion (US$84,400), meaning total payouts are likely to reach over Rs235 billion.
The airline's first priority was to help the victims' family needs such as hotels, transportation, food and drink and the identification of bodies.
The crash is currently under investigation and it has been revealed from the Boeing plane's flight data recorder that it had unreliable airspeed issues on its last four flights. The plane also had repairs days before the flight and had unusually descended from 39,000 feet to 30,000 feet on a flight from Manado to Denpasar on October 27.