Troubled HNA seeks to exit Bohai Life stake
January 10 2019 by InsuranceAsia News Staff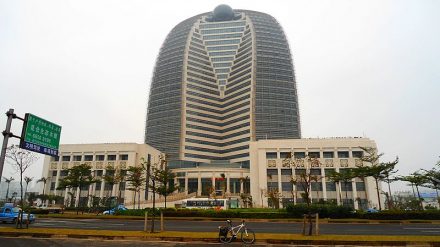 Chinese conglomerate HNA is seeking to sell its 20% stake in Chinese insurance firm Bohai Life to raise funds. HNA owns the stake in Tianjin-based Bohai Life through Bohai Financial Investment Holding.
The insurer was ordered in 2017 by the Chinese Insurance Regulatory Commission to stop funding any of HNA's activities after an expansive acquisition spree by the Hainan-headquartered group.
The indebted group has also sold 850 Third Avenue in New York for US$422 million to investor Jacob Chetrit. The sale marks a loss after HNA bought the building in 2016 for US$463 million.
At its height, HNA's US$50 billion acquisition spree included stakes in banks, fund managers, hotels, property and airlines. There has been speculation that another of its assets, Hong Kong Airlines, the third-largest airline in Hong Kong is under pressure financially, although the airline has vigorously denied this.
The speculation led Hong Kong insurer Blue Cross Asia Pacific to issue this notice on its website: "In view of the news about Hong Kong Airlines published by media recently, the benefit item of special allowance — winding-up of airline under Blue Cross' single trip travel insurance plans is not applicable to customers who travel with Hong Kong Airlines with effect from January 7…until further notice. Customers with Blue Cross' travel insurance policies issued on or before January 6 will not be affected."
According to Reuters, HNA is in the process of trying to sell 20 assets including a luxury hotel in Shanghai.