Tower CEO Harding axes 108 jobs, says "digital is the future"
May 29 2020 by Yvonne Lau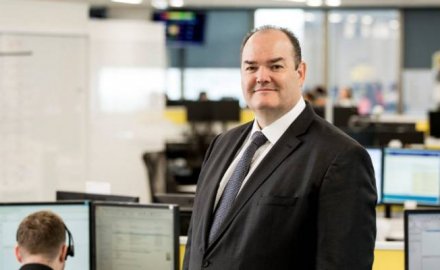 New Zealand P&C player Tower Insurance announced today (May 29) they will cut 108 jobs in a cost-reduction effort.
This move along with other "cost-out" initiatives should save the insurer NZ$7.2 million (US$4.46 million) per year.
Richard Harding, Tower's chief executive, said the decision was made to ensure a sustainable way forward for the business, and to move to a digital-centric business model; a lot of its business is in the personal lines space which is more suited to digital channels — for example: motor, travel and contents.
Harding (pictured) commented: "Our strategy has always been to grow our business from our existing cost base. However, the current recessionary environment means that future growth will now be lower than we had planned for, and to offset that, we need to reduce our costs."
The company says that at the moment, they are not implementing pay cuts or other short-term measures, as the job cuts are about "setting our business up for a long-term sustainable future." With this strategy, they are also looking into creating 30 flexible and part-time roles to address this digital shift.
Tower has long been advocating their shift towards digital. With the Covid-19 outbreak, Harding notes that almost 60% of their new business in March came through their digital channels. Tower also launched a new self-service platform, which allowed over 40% of their claims to be lodged online in the same month.
"People want to do more digitally and are choosing to become Tower customers because of this. The growth we are achieving through digital channels and the number of customers now choosing to interact with us online shows that digital is the way of the future," he said. 
Last week, Tower announced they would simplify their corporate structure, to make Tower Insurance the listed parent company of Tower Group. They have also updated their full-year guidance for net profit after tax from NZ$28 million (US$17.3 million) to NZ$25 million (US$15.4 million).
And as InsuranceAsia News (IAN) reported in late 2019, Harding is due to step down as chief executive this year. He will return to Australia and Blair Turnbull will take over his role on August 1.
For more on Harding's thoughts on consumer trust and the New Zealand market, see here.