Tough times as Qatar Re quits Singapore
July 27 2018 by Nick Ferguson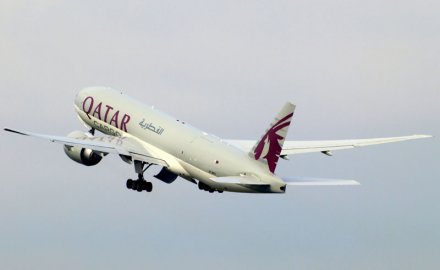 Qatar Re has shuttered its business in Singapore as it faces a particularly challenging set of circumstances.
The company abruptly ceased writing new and renewal business from the branch office on July 20 and said that it will work to ensure the orderly administration of existing business written from the branch.
"Like many of our peers, we have been looking very closely at our business with a view to enhancing underwriting profitability and operational efficiency in what continues to be a very challenging environment for global reinsurers," said Qatar Re chief executive Gunther Saacke.
The company's parent, Qatar Insurance Company, reported a 22.8% drop in profits for the first half of the year — and this comes after a 60% profit decline for 2017. Last year's results also showed a combined ratio for non-life of 105.8%, up from 98% in 2016.
Almost all global reinsurers have felt the pain of last year's exceptional natural catastrophe losses and the sharp and unexpected reduction of the Ogden discount rate in the UK, which forced companies to increase loss reserves.
Across the industry, the average combined ratio for 2017 shot up to 107.4% from 92.9%, according to the Willis Reinsurance Index, with an underlying return on equity of 3.8% when one-off gains are excluded.
On top of the bleak global environment, Qatar Re has also been the victim of a diplomatic crisis in the Gulf after Saudi Arabia and neighbours including the UAE, Bahrain and Egypt imposed a land, sea and air blockade on Qatar in June last year, accusing it of supporting terrorism. The dispute continues with significant effects on business in the country.
However, Qatar Re has long sought to diversify away from the Gulf. It stated its ambition in 2012 to become a US$1 billion turnover company within five years and to be a leading global composite reinsurer by 2030. As part of this mission it gained a foothold in Asia in 2015 when it opened a representative office in Singapore. It later won a branch office licence from the Monetary Authority of Singapore in October 2016, with a view to using the office as a regional hub for South-East Asia business. It was a short-lived plan.
The first signs of trouble emerged just a year later with the departure of Micky Lee, who had run the company's Singapore operation since day one, and the appointment of Manik Sethi. The company said at the time that it would increase its focus on facultative business, which played to Sethi's strengths given his previous role as global head of facultative marine.
"He is very well equipped to implement our strategic priorities for the Asia-Pacific region," said Saacke.
Unfortunately for Sethi and the staff in Singapore, those strategic priorities have shifted after the events of last year.
"Rarely has a year hosted as many increasingly worrying political developments, natural catastrophes and man-made 'external events' as was the case in 2017," said Saacke in company's the latest annual report. "With the increased depth and global spread of its reinsurance portfolio Qatar Re was going to be significantly affected." Indeed, Saacke noted that the company recorded a bottom line loss commensurate to the severity of the industry experience for the year. And as fierce price competition moved into the historically less price-sensitive specialty lines, the company's diversification strategy could not sufficiently counterbalance the broad-based loss trends that were seen last year.
In an effort to strengthen its capital base, parent company QIC guaranteed a US$450 million issuance of perpetual non-call 5.5-year subordinated tier-2 notes last year, which marked its first international bond issue.
In addition to Singapore, Qatar Re has existing branches in Zurich and Dubai, and its parent's global presence also includes Lloyd's member Antares and QIC Europe based in Malta. Antares's Singapore presence is unaffected by Qatar Re's departure.
Many reinsurers have sought to expand their global underwriting portfolios during the past few years, and Asia has been a particularly popular target, but the ability to sustain these operations in the face of soft pricing, intense competition and mounting losses is challenging. Qatar Re will probably not be the last to rethink its ambitions in the region.