Tokio Marine's Komiya hails US$3.1bn Pure deal
October 4 2019 by InsuranceAsia News Staff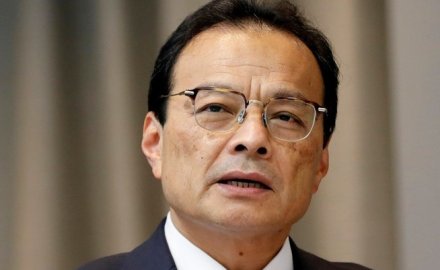 Acquisitive Tokio Marine has agreed to buy US player the Pure Group, a Florida-based high net worth insurer, for US$3.1 billion from its majority owners private equity players KKR and Stone Point.
At a press conference on October 3, Satoru Komiya, Tokio Marine's chief executive, said Pure had little overlap with its existing businesses in the US.
One of its biggest deals to date was a US$7.5 billion deal for Texas-based HCC Insurance Holdings in 2015.
Komiya, who took over his role in June, commented: "This deal is highly complementary, and it is consistent with our merger and acquisition strategy."
In order to help fund the deal, Tokio Marine said it would consider issuing subordinated bonds in addition to using cash to finance the deal, which is expected to be completed by March.
The acquisition of Pure is scheduled to be completed by March 2020; for more on the acquisition see here.