Tokio Marine Life Singapore appoints CEO
January 29 2019 by InsuranceAsia News Staff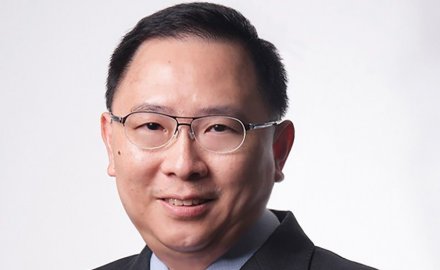 Christopher Teo Sze Teck has been appointed as chief executive of Tokio Marine Life Singapore.
Teo (pictured), who started on January 28, has almost 27 years of experience in the insurance and banking markets. His most recent roles include being the senior vice president of business development with NTUC Income and before then chief executive and board member of Professional Investment Advisory Services
Teo has also held leadership positions in Singapore and Asia including appointments as chief executive and general director of Vietinbank-Aviva Life Insurance, Vietnam, alternate principal officer and chief operations officer of Manulife Singapore and president and chief executive of Manulife (Thailand).
Teo replaces James Tan at the helm. Tan chose to step down from the role of chief executive last year and his last day at the life insurer was November 30.
Tan held the chief executive position from June 2016 and in his previous role to joining Tokio Marine was managing director, Friends Provident International, based in Hong Kong. He had also worked at several other large firms including AIA, Bain and Co, ING and Standard Chartered, and had worked in Asia, the Middle East and the US.
In December, Tan told InsuranceAsia News he was taking "a break" from the market.
Teo joins at a time that market competition is ramping up. Tan's predecessor at Tokio Marine Life Insurance has recently joined China Taiping Insurance Singapore's life division. He left in December 2016.