Time for Pru to leave home?
February 28 2020 by Nick Ferguson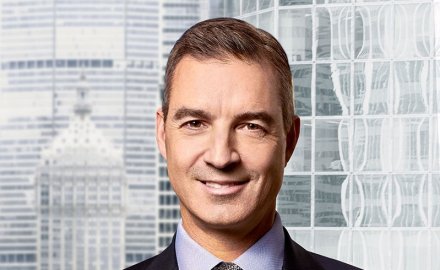 Hedge fund manager Dan Loeb (pictured) is demanding a break-up of Prudential and its relocation to Asia in a move aimed at taking on AIA.
It is a strategy that few outside observers disagree with. The logic that led to the demerger of the UK business last year also applies to spinning off the US business, Jackson National Life.
As the Pru put it at the time, "distinct businesses with divergent market opportunities" should be set free to focus on their own strategic priorities under separate management teams.
But having laid out this very sensible approach, the Pru has since chosen to stay silent on whether it plans to take this thinking to its obvious conclusion by creating a standalone PruAsia with a headquarters in Hong Kong. Meanwhile, the life giant has already agreed to be regulated by the Hong Kong Insurance Authority.
"We think a standalone PruAsia would be worth well in excess of Prudential plc's current market capitalisation." Dan Loeb, Third Point
Loeb, who manages US$14 billion of assets at Third Point, is not the only shareholder to have lost patience with this lack of clarity, but he is the most vocal, having acquired an "economic stake" in Prudential of just under 5% (including an undisclosed amount through "derivative transactions").
In a letter to the board, he claims the company could save £200 million (US$258 million) a year and double its share price in three years by eliminating the "redundant UK footprint", moving to Hong Kong and reinvesting capital in the business instead of paying excessive dividends.
It is a stinging critique, but the Pru has opened itself to this kind of shareholder action through its refusal to articulate a clear strategy for the Asian business.
"When Pru announced the demerger of M&G, the next logical question was 'When on earth are you going to do the US business?'," says one analyst who covers Prudential. "The company didn't really give a clear reason for why it remained in the business."
The expectation was that Jackson would be carved off eventually and that any delay was just a matter of timing, which may have seemed reasonable, but management has also said that the US business offers value as part of the group.
The company's thinking on a relocation to Asia has been even less clear. It would certainly make sense to move to Hong Kong if the US business is demerged, but Loeb argues that it should not have retained a UK footprint at all after exiting the UK business.
Quitting a city that it has called home since 1848 is not a simple matter, both from a logistical and cultural perspective, but the reality is that M&G is the legacy business that can trace its history back to the old "chief office" at Holborn Bars.
[Prudential] said "it looks forward to commencing a dialogue with Third Point with regard to the views outlined in its letter."
While Loeb clearly has little time for sentimental attachment, some critics say the hedge fund manager's own analysis reflects a rose-tinted view in the opposite direction.
"Some of the more bullish valuations on Prudential should be ignored," according to Oliver Steel, an analyst at Deutsche Bank, who estimates that in a best-case scenario a break-up could lift Pru's valuation to £18 a share — a premium of about 20% to the price last week, before the coronavirus tanked markets.
This is far below the valuation bump that Loeb and others claim can be achieved by getting rid of the US business and moving to Hong Kong.
"Using appropriate trading multiples on embedded value and earnings, we think a standalone PruAsia would be worth well in excess of Prudential plc's current market capitalisation, implying that the market is assigning a deeply negative value for Jackson," according to Loeb.
AIA
Much of the Pru's discount to AIA is not caused by a lack of investment in the business, say analysts, but a simple preference for AIA because it is a pure-play Asian operation.
"A lot of Asian investors who had the choice of investing either in the Pru or AIA chose AIA because it doesn't have these old legacy businesses," says one analyst. "Asian investors haven't fully taken Pru to heart the way they have AIA."
Regardless of whether a move to Hong Kong results in doubling its value, this alone is a strong enough rationale for pursuing the demerger of Jackson — offering Asian investors a genuine alternative to AIA as a pure exposure to the region's life insurance opportunity is compelling. And managing that business from Hong Kong (or Singapore) makes obvious sense.
For its part, the Pru has acknowledged receipt of Loeb's letter and says that it "looks forward to commencing a dialogue with Third Point with regard to the views outlined in its letter".
All should become much clearer on March 11, when the company announces its full-year results and faces tough questions from shareholders and analysts.
While there is certainly a cohort of British investors who do not want the Pru to quit the UK (Prexit?), there are many more who will share Loeb's reasoning.