The rise of Chinese insurtech
October 8 2019 by Andrew Tjaardstra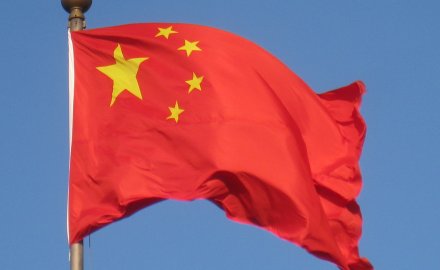 There has been a flurry of investment in Chinese insurtechs over the last few years as investors see insurance as an increasingly safe bet despite a slowing economy.
One of the potential dangers of the model is that the aim of insurtech start-ups has often been to gain quick market share at the expense of underwriting profitability.
The largest insurtech to be born in China is ZhongAn, which was founded in 2013 and floated in September 2017 on the Hong Kong Stock Exchange; investors have had a bumpy ride ever since and it only turned a profit for the first time this year despite stellar premium growth.
It seems that any prolonged route to profitability is not scaring off investors as there has been a host of fund raising rounds for Chinese insurtechs over the last 18 months. One of the latest is led by private equity firm Yunfeng Capital which is co-founded by Jack Ma, former chairman of Alibaba.
Yunfeng has invested in Chinese life and health insurtech broker Duobaoyu Insurance has closed a Series B funding round raising Rmb2 billion (US$282 million).
Ping Yi, managing director of Yunfeng Capital, noted that the online penetration rate of long-term insurance in China currently sits at less than 2%, meaning there is great potential for growth. Ping Yi added that Duobaoyu, which already has a host of other investors, hopes to improve user experience, conversion efficiency and aid with the decision-making process for more consumers to purchase insurance.
The Hangzhou-based start-up provides provides a consultation service and shares resources online on Duobaoyu's website, through a WeChat account and other social media; the power of social media is huge in China with many transactions moving to this format cutting out costs and providing more tailored service.
Even social media giant Sina Weibo is among a consortium of investors setting up Sina Life Insurance – the firm will be based in Ningbo and have registered capital of Rmb1.5 billion (US$211 million).
Meanwhile Beijing-headquartered insurtech start-up Waterdrop, which is also known as Shuidi, has closed a Series C round of funding totalling more than Rmb1 billion (around US$145 million).
The company operates three platforms: crowdfunding platform Shuidichou, online medical community Shuidichou and medical insurance platform Shuidibao.
Another Chinese insurtech to watch is Mintbao, also known as BoHeBao, which has secured US$10 million in funding in a Series A round led by Sequoia Capital China.
Chinese firms have been following in the footsteps of numerous insurtech firms across the globe that have been raising billions of dollars – for example this week US digital SME start-up Next Insurance secured a US$250 million investment from Munich Re and holds a 27.5% stake.
The jury is very much out on how these investments will perform in the short and long term. ZhongAn's languishing share price at around a third of its IPO price is a reminder how profits are far more important than hype or revenue growth.
The verdict is unlikely to be available for a while as the companies build scale and discover the best risks to ensure consistent profitability – especially from underwriting; along the way there will be plenty of fundraising, excitement and hype, in addition to some uncertainty and pain.