The M&A force is still strong
June 26 2019 by Andrew Tjaardstra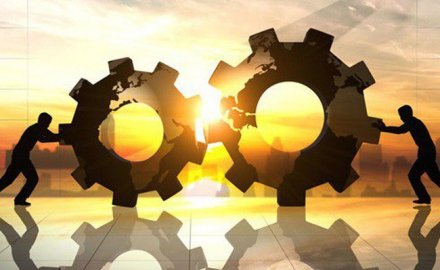 Despite 2019 so far not seeing some of the giant deals of the past few years, M&A is very much alive in the region as P&C and life insurers pursue growth and diversity.
The latest deals (both subject to regulatory approvals) in the region include Nippon Life's 35% stake acquisition of Grand Guardian Life Insurance in Myanmar and India's largest mortgage provider HDFC acquiring Apollo Hospitals Group's 50.8% stake in Apollo Munich Health Insurance for Rs1,336 crore (US$200.4 million).
This week's M&A rumour is that FWD – majority owned by Hong Kong tycoon Richard Li – looking at buying rival MetLife Hong Kong; while both companies haven't commented on the speculation, it is well known FWD is looking to grow quickly as it moves towards an IPO. FWD is also still in talks to purchase the life insurance book of Thailand's Siam Commercial Bank which would be a game-changing deal in the South East Asian country.
Hong Kong-based Frank Yuen, vice president – senior analyst for financial institutions, Moody's told InsuranceAsia News: "The catalyst for M&A in the region is by firms that are keen to expand their footprint in Asia for the structural growth opportunities . . .  while the firms that are selling usually don't have scale (or a sizeable footprint) in Asia."
Yuen added: "The regulatory environment has been increasingly rising up the agenda . . . for example, Australia's banks have been selling their insurance arms to meet greater capital requirements. In Korea some M&A activity has also been driven by rules regarding holding companies."
The advantage to acquisitions – at least on paper – are well known: expand the premium book, increase profitability, take out some of the competition, create synergies between agents and reduce overall costs through redundancies and technology improvements.
Another rationale is leveraging the expertise of an acquisition across the group – note MSIG's purchase of First Capital which was completed in January 2018 – now called MS First Capital – which brought greater marine, construction and government project experience to the firm.
Speaking earlier in the month Tokio Marine's managing executive officer Noboru Yamagata said the Japanese insurer will engage in M&A activity in India and Thailand as it looks to significantly increase overseas growth to diversify away from Japan's slowing market.
Commenting on the next 18 months Yuen said: "It is hard to read the future outlook of M&A in the region – if there is a tightening capital regime – weaker players may look to sell stakes and / or businesses and focus on their core operations – however there are still growth opportunities meaning insurance is still an attractive diversification play."
He added: "Another trend over the last few years is that obtaining licences in new countries is becoming harder – buying [in them] could prove easier than starting from afresh."
Chief executives spend many hundreds of hours looking at potential M&A deals with bankers and lawyers each year – and while many deals look good on paper or when discussed over coffee – few still make it into reality.
For more on the latest M&A deals in the region see here.