The future of insurtech
December 1 2017 by Nick Ferguson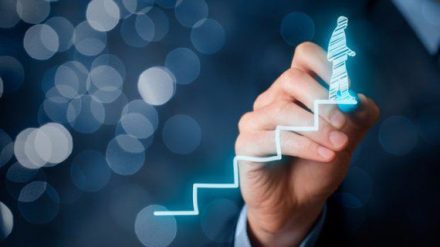 It is easy to criticise the insurance industry for its failure to embrace technology more quickly — but it's also not surprising. Insurers are necessarily conservative, highly regulated and complex businesses with long-term outlooks. Change comes but slowly.
And when it does come, as we are seeing with the insurtech sector, there is a tendency towards over-excitement. This is not entirely benign, as it can lead to misdirected and wasteful investment, not to mention missed opportunities for incumbent insurers. Fears of disruption are not unwarranted, but there are also areas where underwriters still have the upper hand.
Indeed, a comprehensive report by Oliver Wyman and Policen Direkt lays out the landscape of the global insurtech segment and identifies that the level of innovation so far has merely scratched the surface — and that much of the activity is in the least attractive areas.
"The first wave of insurtechs brought forward a lot of activity but little real disruption," said Dietmar Kottmann, partner in Oliver Wyman's Emea insurance practice. "There will be a second wave of insurtechs that are savvier, more creative and more ambitious, with the potential to truly change the way insurers cover risk. The question is how will the insurance industry respond?"
One thing insurers needs to do is analyse where the industry is headed and how technology can and will make a difference — and who has the attributes to best exploit the opportunities: dedicated insurtech companies, pure tech players, outsiders from adjacent areas or incumbent insurers.
The Insurtech Radar report provides a framework for this, assessing the insurance industry value chain from proposition, to distribution and operations. Within these three segments, it identifies 19 distinct insurtech business model categories and analyses their individual market potential and their chances of success.
The proposition segment comprises businesses that offer innovative insurance-based products and services, either on a standalone basis or as part of a broader offering. Distribution is the use of innovative digital platforms to reach customers, while the operations segment focuses on using digital systems to improve the processes involved in creating risk-coverage solutions.
While the opportunities vary across these segments, it is clear that insurtech activity in a category is not always in line with its attractiveness, and even in the most attractive categories, insurtechs are not the obvious winners. There are still underdeveloped areas where innovation can reap significant rewards.
"One key reason for these surprising gaps in the investment landscape is likely that much of the first wave of digital investment originated from legacy 'supply side' thinking," says the report. "Insurtech opportunities were seen in digitising the value chain of existing insurance product lines or in attempts to apply e-commerce thinking to the insurance industry."
As the report shows, such methods might work in some categories but miss the bigger picture. Capturing the most attractive opportunities requires a radical change in approach.
It is also clear that Asia is under-served by insurtechs. While companies such as ZhongAn, CXA and GoBear have attracted investor interest and made decent strides, there are few if any Asian companies in the most promising areas identified in the report, such as the "Risk Partner" category, which is about providing individually tailored coverage similar to what is available in the large corporate market, but using technology to make such policies feasible for much smaller premiums.
The report forecasts a second wave of insurtechs that will be more industry-savvy and better prepared than the first-wave. "These insurtechs will create new forms of consumer and partner engagement, incorporating true 'demand side' thinking," it says.
It is not enough to simply capture the low-hanging fruit, as incumbent insurers are catching up and have the critical mass to dominate in certain sectors. ZhongAn is already facing competition, for example, not only from incumbents but from pure tech players.
As the report concludes: "The race to the next frontier is on."