The cost of Asia's reliance on coal
July 6 2018 by Nick Ferguson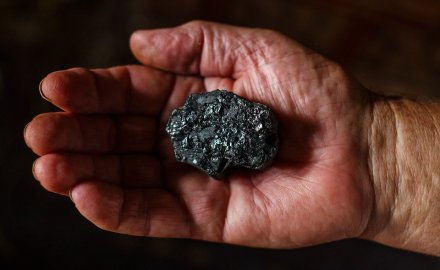 Higher premiums, increased deductibles and changes to policy terms and conditions are a growing reality for some owners, developers and investors of coal-fired power generation assets as European insurers take a more serious approach to climate change in keeping with the Paris climate accord.
This could soon start to have a significant effect in Asia, where coal-fired power plants continue to be built and remains the dominant energy source. Even China, for example, which has made firm commitments to renewables, still relies on coal for more than 60% of its energy consumption. India is similarly reliant on the black stuff.
But insurers are starting to ease their support for coal. Allianz, Zurich, Swiss Re, Scor and Axa have all made official statements in support of the goal of limiting global temperature rise to 2C and are reviewing their appetite for coal and coal-fired generation assets to reduce the carbon footprint of their portfolios.
"The insurance market approach to coal-fired risks and assets is slowly shifting," according to Glenn Preece, Asia power leader in Marsh's energy and power team. "The withdrawal of some European insurers, a change in underwriting approach, and the impact of mergers and acquisitions is slowly forcing a withdrawal of insurance capacity that could potentially impact owners, developers and their investor's ability to obtain commercially viable insurance terms."
Zurich said last November that it intends to stop providing insurance or risk management services for new thermal coal mines or for potential new clients that derive more than half their revenue from mining thermal coal, and also for utility companies that generate more than half of their energy from coal.
"It's not about politics or blame," said Rob Kuchinski, global head of property and energy at Zurich's commercial insurance unit. "It's about utilising the immense amount of data and analytics we have from internal engineers, as well as external scientific experts, to guide our view of the future. And viewing our role as a leader in global insurance to use the risk mechanism to facilitate the difficult steps society will need to take to achieve a two-degree future."
Swiss Re made a similar commitment a year ago, ending the provision of insurance or reinsurance to businesses with more than 30% thermal coal exposure, and Allianz has said it will phase out both its proprietary investments in coal-based businesses and its insurance coverage of such risks by 2040.
Some of these commitments by European insurers are even extending to the US, where the approach to carbon-intensive investments has historically been unaffected by concern for the climate. Axa, for example, is investing heavily in green assets, divesting from carbon-intensive energy producers and phasing out insurance coverage for new coal construction projects — and such commitments would likely be adopted by XL Catlin after the French insurer's acquisition.
This could signal the loss of another insurer willing to provide insurance for coal-fired generation assets. However, with ample demand for power risks in Asia, it remains to be seen if this shift by predominantly European insurers will be reflected in capacity — and, ultimately, pricing.
"Overall, insurers are still actively pursuing operational power business," according to Marsh's latest power market update. "Insurers such as AGCS, HDI Global, Liberty International, XL Catlin, CV Star and AXA are key markets in Asia that are actively looking to grow their portfolios."
The report goes on to note that other international insurers such as Chubb, AIG, Zurich, Munich Re and Swiss Re are more selective in the business they write, but will often aggressively defend the business they already have.
"Middle Eastern insurers are also keen to gain a footprint in Asia, which has added additional competitive capacity into the mix," says the report.
While most countries in the region accept the need to shift to renewables in the long term, the reality for many is that the growth in demand for power is already far exceeding the growth in supply — and coal is a quick and well-understood way to meet that shortfall in the medium term.
On the construction side, insurance is also more readily available for conventional power generation assets, with an extremely competitive market among insurers in the region.
"Asian power insurers still appear to be seeking to use construction premium to offset their declining operational revenues, while there continues to be a steady pipeline of power," says Marsh.
This is not the case for renewable projects such as offshore wind, for example, with few insurers writing this business in Asia and limited capacity available.
That may change, however, as some of Asia's most advanced economies are making long-term commitments to renewables as a replacement for nuclear power after the accident at Fukushima in Japan.
Indeed, Taiwan has promised a "nuclear-free homeland" by 2025, with a target of 20% of its overall generation capacity to be provided by renewable energy, and Japan is similarly keen to replace its dependence on nuclear energy. Both countries are investing in offshore wind as a potential source of this renewable energy.
The short-term effect of the shifting approach to carbon footprints by European insurers is unlikely to be significant, but the writing is on the wall. Coal projects and assets will ultimately face a tougher environment for obtaining commercial insurance, but for this to have maximum effect it needs to be matched by growing capacity to underwrite renewable power generation in the region.