Thailand's motor market under pressure
September 20 2019 by InsuranceAsia News Staff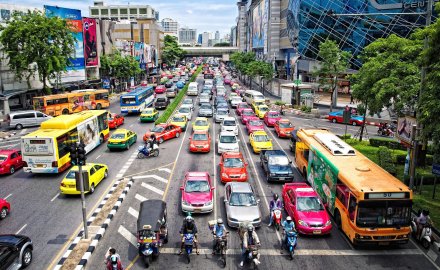 Thailand's motor market continues to come under pressure after falling to underwriting losses for the fifth consecutive year.
As a result, according to the Bangkok Post, insurers are pushing for Thailand's Office of Insurance Commission (OIC) to re-evaluate the amount paid for broker commission; there is a regulatory cap of a maximum of 18% for commission and a reduction to 15% is one possibility.
The Thai General Insurance Association (TGIA) reported that the combined operating ratio (COR) for motor insurance has increased in recent years, and stood at 106.7% for 36 companies in 2018. The contrasts with the COR for non-motor business, such as fire, marine and other lines which was 81.5%.
Kheedhej Anansiriprapha, executive director of TGIA, commented: "Large and mid-sized firms operating in non-life insurance businesses are adjusting for the motor insurance business by cutting commission fees and screening customers. Small firms… are still struggling with the loss ratio, which is higher than the industry average."
For every Bt100 paid in premiums by customers, Bt66 is paid out in claims.
MORE FROM: Property & Casualty