Thailand's life market to stagnate in 2020
May 22 2020 by Andrew Tjaardstra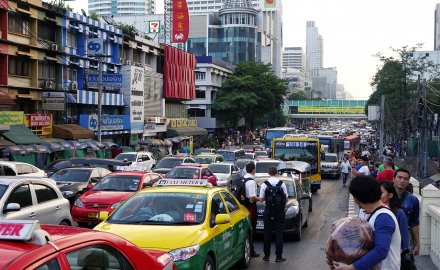 The gross written premium associated with Thailand's life market will decline in 2020 as a result of the challenges associated with the Covid-19, according to GlobalData.
The data firm estimates that premiums will decline for the second consecutive year by 1.6% and follows decelerating growth rates since 2015. However there was a surge in the sale of life and health policies in March connected to Covid-19.
The market is expected to recover from next year and is forecast to grow at a compound annual growth rate (CAGR) of 2.1% over the period 2019-2024 to reach Bt662.7 billion (US$21.91 billion) at the end of this period.
Madhuri Pingali, insurance analyst at GlobalData, commented: "Life insurers in Thailand have been under pressure due to systemic challenges such as low awareness, aging population, declining GDP growth rate and prolonged low-interest environment. Downward revision in insurance prices due to the introduction of new mortality rates and the new regulatory framework, especially the implementation of IFRS 17 and 9, are set to further exacerbate the problems."
Insurers are adapting to these challenges by prioritising sustainable growth and revamping their product mix.
Many companies are decreasing the share of policies with guaranteed return in favour of investment products where the insured assumes the investment risk. Another area of focus includes the digitisation of distribution, which offers relative cost advantage compared to the traditional distribution channels.
There is a competitive market with insurers relying on agency and bancassurance channels for more than 80% of life business.
Pingali added: "The projected GDP contraction in 2020 due to Covid-19 outbreak is expected to reduce personal savings leading to a decline in the life insurance business in 2020. The spike in the sale of Covid-19 insurance products in the last couple of months indicates that despite the immediate setback, the industry stands to benefit in the long-term due to increase in consumer awareness following the outbreak."