Thailand's government agrees drought relief
August 22 2019 by InsuranceAsia News Staff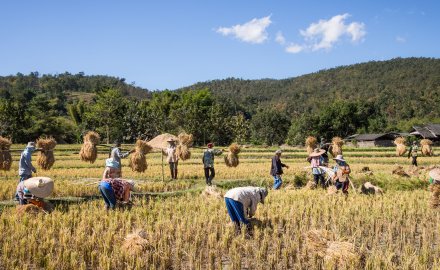 Thailand's National Rice Policy Committee, chaired by Thailand prime minister Prayuth Chan-ocha, has agreed to release Bt21 billion (US$682 million) in subsidies to rice farmers.
The move is part of a US$10 billion government stimulus package to try and counter-act a slowdown in the economy.
The specific rationale is to stabilise prices for rice farmers hurt by a prolonged drought and a strong local currency.
Under the  scheme, the government has agreed to pay farmers a fixed price for a set amount of production if market prices fall below benchmark prices during the main harvest seasons.
Thailand has been suffering its worst drought in more than a decade and has resulted in the price of sticky rice, a hugely popular dish, doubling in around a year.
According to a government spokesperson, since the start of this year, Thailand has exported 5.29 million tonnes, a 22% lower when compared to the same period last year. This generated US$2.8 billion in revenue, a reduction of 17% compared with the same period last year.