Thailand looks to expand crop scheme
July 23 2019 by InsuranceAsia News Staff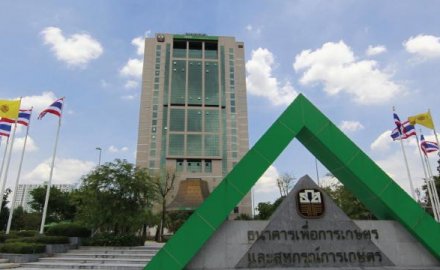 The state-owned Bank for Agriculture and Agricultural Cooperatives is planning to expand crop insurance to cover fruit and dairy farming according to executive vice-president Somkiat Kimawaha.
Crop insurance in Thailand is limited to rice and corn, while the state-backed farm bank provides insurance for longan and dairy cattle as pilot projects, according to the Bangkok Post.
1.9 million farmers took out crop insurance for the year ending on June 30; this provided coverage for 28.2 million rai of farmland which compares with 27.6 million in 2018 (a rai is equal to 0.16 hectares).
Insurance premiums for this crop year amounted to Bt2.58 billion baht (US$90.8 million), up from Bt2.48 billion baht in 2018.
90,000 farmers took out crop insurance for more than 15 rai, for which the government provided subsidy. The incremental area totalled 1.3 million rai of farmland.
Farmers paid premium of Bt59 baht per rai, with the government subsidising Bt35.40 baht per rai and the bank paying Bt23.60 per rai.
Crop insurance covers six natural disasters: fires, floods, droughts, storms, cold and hail. Under the scheme, farmers receive compensation of Bt1,260 per rai for crops damaged by natural disasters and can secure Bt630 baht per rai for damage caused by pests and disease.