Tapping the Belt and Road potential
July 17 2019 by Andrew Tjaardstra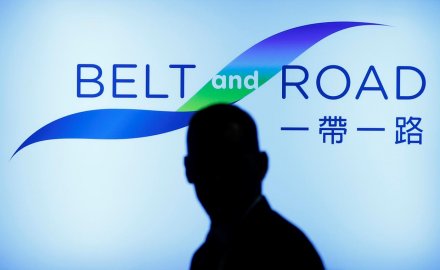 The potential of the Belt and Road project is huge and it is no surprise insurance firms across the world are looking to tap its potential.
Spanish giant Mapfre's recent partnership with China Re to collaborate on insuring projects connected with the initiative is one such example. The relationship between China Re and Mapfre has grown over the years – and they have been collaborating in both reinsurance and roadside assistance through Road China Assistance and China Re-owned insurer China Continent respectively.
Mapfre is in a great position to help insure and reinsure the building of multiple infrastructure investments including roads, railways, ports, airports, oil and gas pipelines and power plants; in addition, there will be educational programs and the construction and development of special economic zones.
As part of the agreement Mapfre will offer insurance and reinsurance support to Chinese interests in South America and Europe where it has a local presence. Mapfre will also act as cedant for China Re on projects of interest to both parties.
China Re has been expanding its presence in South America through its Lloyd's syndicate 2088 which it is combining with recently acquired Chaucer's managing agency. Mapfre, headquartered in Madrid, is already the largest P&C player on the continent.
Trade between China and South America has grown more than 20 times over the last decade and several countries such as Chile, Costa Rica, Ecuador, Venezuela and Uruguay have signed Belt and Road agreements.
Across the world China and 131 other countries are currently Belt and Road members, together accounting for 30% of global GDP, 62% of the world's population and 75% of known energy reserves.
According to the Swiss Re Economic Research & Consulting by 2030 a total of over US$7 trillion will be invested in the Belt and Road initiative with US$5 trillion coming outside of China. It believes the construction phase premiums will be worth around US$14 billion, while commercial lines in property, transportation, energy and other lines will be worth another US$13.5 billion of premium.
The China Export & Credit Insurance Corp (Sinosure) is already benefiting from the rewards of the Belt and Road project.
In April, OCBC Bank and Sinosure agreed to study Belt and Road projects and investment opportunities. Sinosure is the only state-owned insurer conducting export credit insurance business in China and has seen demand for its services grow rapidly through harnessing connections with the Belt and Road initiative.
The idea behind the framework agreement is to leverage each other's experience and distribution channels to boost economic, trade and investment cooperation between China and Singapore.
It is understandable insurers and reinsurers will be looking to form partnerships with Chinese firms to help tap the potential of the grand project and expect more announcements soon; companies that have already built close relationships with Chinese firms are likely to be in pole position.