Taiwan's life players told to shape up
May 29 2019 by Andrew Tjaardstra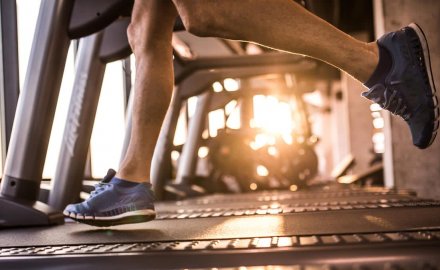 No sooner had Taiwan's Financial Supervisory Commission (FSC) issued a warning to the market that it is conducting reviews of insurance savings plans, than Taiwan Life said it will stop selling insurance savings plans that promise high returns.
The company will first stop sales of savings plans that are subject to a six-year payment requirement and then gradually suspend the sale of other plans.
Taiwan Life's company president Tony Chuang admitted: "The Commission's new regulations will affect insurers' marketing strategies, but we agree that insurance is not intended for wealth management."
On the plus side for Taiwan Life it isn't worried about the plans ending affecting its premium income as it ramps up selling more traditional products.
Over the last few years there has been a move by regulators in Asia to clamp down on features of wealth management products being sold by insurers, including in China where companies such as Anbang relied on them to help fund expansive acquisition sprees.
Last week in Taiwan the FSC announced that it would enhance reviews of insurance savings plans and lower the ratio of death benefits, which would discourage insurers from selling savings plans. It is also set to toughen regulations on Taiwanese life insurers from the second half of this year to improve their financial abilities and risk profiles.
According to the Taipei Times, Koo said: "We are here to resolve companies' three major problems: over-heating, low equity-to-asset ratios and the implementation of the new [IFRS 17 standard]." The announcement came after a meeting between FSC chairman Wellington Koo and 22 life firms in Taipei.
Life firms have seen their combined premium income annually increase by more than NT$3 trillion (US$95.2 billion) over the past three years, of which NT$2 trillion was spent on investments.
Insurers had a low average equity-to-asset ratio of 5.85% at the end of March and companies need to prepare their reserves to fulfil the IFRS 17 requirements, which are due in January 2022. The regulations will create more transparency and global alignment meaning insurers will be compared on a more like-for-like basis with their peers.
As Taiwan's insurers offer high guarantees they need to invest overseas exposing them to foreign exchange risk.
Taiwan Life's equity-to-asset ratio has climbed to 5% after it injected NT$10 billion (US$317.3 million) in new funds last month.
Insurers whose equity-to-asset ratio is lower than 3% must increase their capital, said the regulator.
In a low-interest rate environment, foreign insurers have had a difficult time in Taiwan over the years and many have decided to pull out of the market altogether.
Expect many more changes ahead over the next 24 months for Taiwan's life insurance market.