Taiwan considers life support
August 9 2019 by Nick Ferguson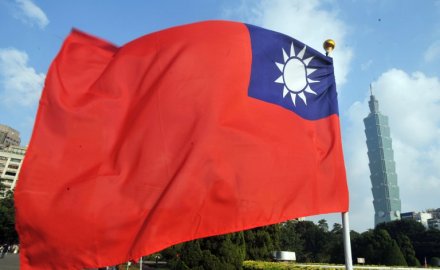 It is widely acknowledged that many of Taiwan's life insurers are under-capitalised. Profits are under pressure after selling too many savings-type products that promised overly aggressive returns, which has led them to take on worrying exposures.
However, the island's solvency rules don't recognise the problem. Even some of the most exposed insurers easily exceed the 200% regulatory minimum under current risk-based capital rules — but only because they have replenished their capital with debt (and often foreign-currency debt, as we have written previously). This satisfies solvency requirements but has increased financial leverage across the sector.
"Insurers in Taiwan face a quite sizeable investment risk from high equity allocations and significant currency mismatches," says Kelvin Kwok, an analyst with Moody's Asia financial institutions group. "Because Taiwanese life insurers distribute most of their spread to policyholders, shareholder equity growth is relatively low compared to asset growth. As time goes by, capital buffers could be a bit weaker than Asian peers in Hong Kong or Korea."
This heightened sensitivity to share prices and foreign exchange movements is a potential concern amid the trade war currently being waged by China and the US, which triggered the second-biggest drop in Taiwanese stocks this year after US president Donald Trump labelled China a currency manipulator last week and threatened to impose a new round of tariffs.
With volatility spiking to dangerous levels, some analysts are warning of recession risks. Indeed, Nomura's Masanari Takada wrote this week that investors should not dismiss the possibility of a "Lehman-like" sell-off in the US.
"The pattern in US stock market sentiment has come to even more closely resemble the picture of sentiment on the eve of the 2008 Lehman Brothers collapse that marked the onset of the global financial crisis," said Takada.
That view is gloomier than most, but the purpose of regulatory capital is to provide a buffer against precisely such risks — and the concern in Taiwan is that too many life insurers are not sufficiently protected.
The island's insurance regulator is now aiming to address the issue by adding a new metric to the existing risk-based capital measure — the ratio of net assets to total assets. Under the proposal, which would be effective from April 1 next year, insurers will be required to strengthen their capital if their net assets to total assets ratio falls below 3% consecutively for two six-month periods.
This would significantly change the capital position of many life insurers, including some of the island's biggest players. Kwok gives the example of Shin Kong Life, Taiwan's fourth-largest life insurer by premiums, which fell below the proposed measure at the end of 2018, even though its risk-based capital ratio was above the regulatory minimum.
That coincided with a 14% fall in Taiwan's benchmark share index during October. Kwok says that using the net assets to total assets ratio is more sensitive to short-term equity market volatility than the existing measure as it better captures potential capital erosion if insurers realise losses on their equity investments at market value at each period-end.
Insurers that fall below the new metric would need to sell shares instead of borrowing money as they have in the past, because subordinated debt is not counted under net assets. That should help to reduce leverage in the industry and provide better protection against a market shock.
The regulator is also considering segregating insurers' available capital into different tiering, which Kwok says could be followed by setting minimum requirements on capital with stronger loss-absorption capacity.
The draft measures are still subject to approval and may yet be changed, says Kwok, as the regulator solicits views on the proposal. "While the regulator wants to strengthen insurers' capital base, they won't want to disrupt the industry landscape, which would probably mean they want to have discussions with the insurers before putting concrete rules in place," he says.
However, if predictions of a significant correction prove to be accurate, the change might come too late for some.