Taiping Re seeks sustainable growth as it celebrates 40 years
September 22 2020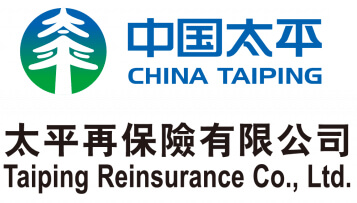 By Polly Ho, general manager at Taiping Re
Over the past four decades, Taiping Re has gone through different phases of development and achieved many milestones, writes Ho.
When Taiping Re was founded in Hong Kong in 1980, we only had six employees and very limited resources. Nevertheless, Taiping Re built a good foundation that saw it enter a growth period from 2000 to 2011. During that time, the firm started to build a footprint in key markets, such as setting up a Labuan branch and establishing a Beijing branch, providing a cross-border advantage.
Between 2012 and 2014, the firm underwent a rapid development period in which we achieved a breakthrough in our P&C portfolio and also started to build a life book. After a rapid development period, Taiping Re entered a new phase in 2015 to deliver our internationalisation strategy. For example, we set-up TPRe UK as a corporate member of Lloyd's.
Moreover, Taiping Re converted its Beijing branch to a subsidiary in 2016 which became the second domestic reinsurance company in mainland China. This move reinforced our cross-border operation competitiveness and gave us better access to the growing opportunities in a robust market.
After 40 years of development, we've now become the leading reinsurer in Hong Kong with "A" financial strength ratings from renowned international rating agencies, including S&P, AM Best and Fitch, and ranked 28th in AM Best's 2018 ranking of the top 50 global reinsurance groups.
Taiping Re has been the winner of "P&C Reinsurer of the Year – Hong Kong" by InsuranceAsia News for two consecutive years since 2018 and was named "General Reinsurer of the Year" at the 23rd Asia Insurance Industry Awards in 2019.
Greater Bay Area
With our head office based in Hong Kong, the establishment of a Macau representative office will strengthen our presence in the Greater Bay Area. Over the years, Taiping Re has built up long-term business relationships with all the major insurers in Macau.
By partnering with local insurers for major infrastructure projects, including the Hong Kong – Zhuhai – Macau Bridge and Macau Light Rapid Transit, and sectors such as commercial and entertainment etc., Taiping Re has worked closely and grown together with local clients.
Last year, Taiping Re worked with the local regulator the Monetary Authority of Macau (AMCM) and insurers to launch the natural catastrophe property insurance scheme for local SMEs after Macau suffered two severe typhoons in 2017 and 2018 with record-high claims.
With our rep office established, Taiping Re is now able to better understand the needs of the local market to respond to them faster. For example, based on the feedback from the local market on this pilot scheme, Taiping Re recently worked with local partners and launched an enhanced version with improved terms to be offered to policyholders.
In the future, we will remain committed to promote the healthy development of the insurance market by providing suitable reinsurance solutions to local insurers and supporting new products as well as more cross-border initiatives.
International expansion
Taiping Re has established a global service support network to better serve and respond to our clients' needs. With our head office in Hong Kong, we have also set-up operating platforms in several more markets. The company writes business from more than 109 countries and regions, serving more than 1,000 clients.
Taiping Re has built up a leading position in Hong Kong and Macau's reinsurance markets. We have established a strong client base with long-term business relationships, and we aim to maintain and further enhance our market position. Going forward, we will continue cultivating the Asian market to capture the growing opportunities in the region. In addition, we will explore ways to enhance Taiping Re's brand recognition, and expand our presence and market share in Europe.
Seizing the opportunities arising from the Belt and Road Initiative (BRI) also plays a key role in our internationalisation strategy. The BRI projects have generated huge demands for insurance products and services, bringing enormous opportunities for the insurance industry.
With our unique background, four decades of professional experience in international markets and cross-border licenses with a global service support network, Taiping Re is well positioned to provide tailored and comprehensive reinsurance solutions to our clients, helping them manage and transfer complex risks.
Differentiation
One of the advantages that distinguishes Taiping Re from its competitors and contributes to its success is the solid backing of parent company China Taiping Insurance Group, which is a state-owned financial conglomerate with an international operation network. Over the years, the Taiping Group has provided strong support in terms of capital, risk management, strategic client cooperation, as well as sharing other resources.
For four decades of operation, Taiping Re has faced various market cycles. Consistent underwriting policies demonstrate our long-term commitment and enable us to win the trust of business partners. Colleagues are also valuable assets to the company. We have a professional team with good experience across domestic and overseas markets. They deliver efficient and professional services to our partners.
Meanwhile, our diversified portfolio covers all lines of business enabling Taiping Re to provide one-stop packaged services to clients. We've built up close relationships with clients and brokers around the world. We undertake both non-life and life reinsurance business all over the world with our cross-border licenses.
Risk management in Asia
The IMF forecasts that emerging Asia will enjoy strong economic growth. Risk management will also play an important role to support such growth.
Many market reports describe Asia as the growth engine for the global insurance industry, presenting huge potential in the reinsurance market as well. Its position in the global reinsurance market will remain crucial in the years to come. Reinsurers from the US and Europe have been increasing their investments in the Asian markets. It also demonstrates the attractiveness of the region.
Asian markets are very diverse in terms of market maturity, insurance penetration and risk exposures. Compared to the US and Europe, the insurance coverage in many countries and regions in Asia remains very low and there are significantly underinsured, which makes them more vulnerable amid extreme conditions like natural disasters or emerging risks. 
For more information:
Polly Ho, general manager, Taiping Re
Tel: (852) 2865 3838
Email: mail@tpre.cntaiping.com