Taikang invests in Chinese biologics startup
April 27 2018 by InsuranceAsia News Staff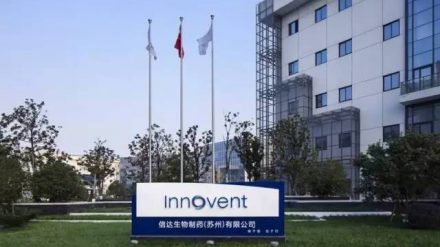 Taikang Insurance has taken part in a US$150 million funding round for Innovent Biologics, a biotech company in China.
The series-E financing was led by Capital Group Private Markets (CGPM), which contributed US$90 million, alongside new investors Cormorant Asset Management, Rock Springs Capital and Ally Bridge Group, as well as the existing investors such as Temasek, Hillhouse, Legend Capital, Lilly Asia Venture and Taikang.
The proceeds will be used to speed up and expand the company's clinical programmes and build a capable commercial team to promote its emerging pipeline of products.
"After over six years of hard work, Innovent has successfully transformed itself from being primarily a drug discovery entity to a full-fledged drug development platform with a rich pipeline of innovative products," said Michael Yu, co-founder, chairman and CEO of Innovent.
"The completion of this new round of fundraising has enhanced our ability to accelerate and expand R&D activities as well as build up our commercial capability."
Innovent Biologics, founded in August 2011, is a leading biotech company in China that aims to produce highly complex biopharmaceutical products that will be affordable to people in China and around the world.
The company has built up a portfolio of molecules targeted at indications in cancer, ophthalmology, autoimmune disorders and cardiovascular diseases.
Among the molecules under development, five have been selected under the "national mega innovative programme" and one has been awarded the "precision medicine research" grant under the National Key R&D Plan programme in China.