Swiss Re's China play
November 8 2019 by Nick Ferguson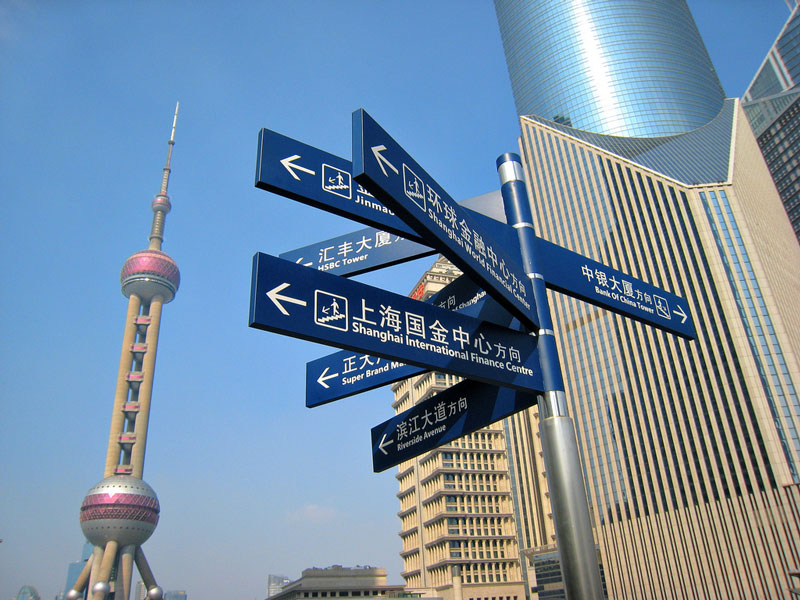 Accessing emerging-market growth has long been a problem for the world's biggest reinsurers, not least because the bulk retail sales that account for the majority of new business are only minimally reinsured.
One of the solutions to this challenge has been to invest in primary insurance business, the latest example of which is Swiss Re's potential deal with China Pacific Insurance, which could see it invest up to US$1 billion in the Chinese company — accompanied by a rumoured US$2 billion investment from China Pacific in Swiss Re, according to sources cited by Bloomberg.
For its part, the Swiss reinsurer has confirmed the talks, saying that it has been "exploring a potential investment opportunity in a possible primary offering" of China Pacific securities. Swiss Re added it "has no current intention of issuing new shares or making treasury shares available to any potential investor."
There is little doubt about the first reference. Shanghai-listed China Pacific said in September that it would list in London through the sale of global depositary receipts, making use of the new Shanghai-London Stock Connect segment.
China Pacific has cited that the proceeds of the deal would be used "to promote internationalisation", which presumably includes the investment in Swiss Re.
Investors seem to like the deal. Shares in Swiss Re are up 2.5% at the time of writing, while China Pacific's Shanghai shares are up 1.8%.
Although the talks are said to be at an advanced stage, China Pacific's London listing is not a sure thing and could yet fall through. After all, the market for initial public offerings in the UK has been weak this year, as Swiss Re itself knows only too well after being forced to pull its IPO of British life insurance business ReAssure just three months ago amid weak demand.
"We don't think it makes sense to try in the second half of this year," Swiss Re chief executive Christian Mumenthaler told the FT at the time. "We were quite astonished how quickly the market dried up."
Whether that will have any bearing on the timing of China Pacific's offering remains to be seen, but the support of a major anchor investor would clearly help to get a deal across the line.
In its announcement of the deal in late September, China Pacific said that the London offering would account for a maximum of 10% of the company's A-shares. Based on its current market capitalisation, that would represent a deal worth up to US$4.8 billion, which would make it the biggest UK IPO since Glencore in 2011 — and that would still be true even if it ends up at just half that size.
It would also be just the second deal under the Shanghai-London Stock Connect, following Huatai Securities' US$1.3 billion listing in June. Despite the weak demand for ReAssure's IPO, China Pacific will be comforted by investors' reception of Huatai, which has seen its share price gain 24% since listing.
The deal with China Pacific isn't Swiss Re's first attempt to invest in the Chinese primary market. This time last year it was rumoured to have held discussions with Anbang's interim management group, although the talks evidently didn't lead anywhere. (Anbang, rebranded as Dajia Insurance, is now being shopped to Chinese buyers, according to rumours.)
Swiss Re also invested in New China Life, through its Hong Kong shares, in 2013, although it sold some of the stake in 2017.
After another tough year for reinsurers, the deal would provide some good news for Swiss Re to close out 2019. As with many of its competitors, it has seen significant claims from typhoons in Japan and hurricanes in the Atlantic, paying out US$1.7 billion during the first nine months of the year.
The scale of these payouts and the cancellation of the ReAssure IPO led it to scrap the second half of a US$2 billion share buyback last week, but Mumenthaler emphasised that the company remains in a strong position as he announced third-quarter results.
"Our reinsurance business unit achieved profitable growth in a challenging market environment," he said. "The transformation of corporate solutions is underway, and we continue to benefit from robust gross cash generation in life capital. Our leading market position and positive rate dynamics year to date give us confidence for the upcoming renewal season."
Some investors voted with their wallets after the cancellation of the buyback, but in the long run investing in Chinese growth is probably a better use of US$1 billion than returning cash to shareholders.