US$7bn market hit from Typhoon Faxai: Swiss Re
October 31 2019 by Andrew Tjaardstra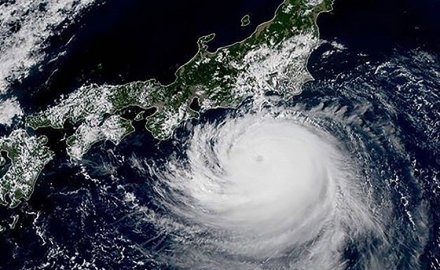 Swiss Re's property and casualty arm's pre-tax profit was up 39% to US$880 million (from US$634 million in the first nine months of 2018), despite its combined ratio deteriorating from 99.5% to 101.4%.
The underwriting performance was impacted by US$1.1 billion of large claims from natural catastrophes in the current year, including approximately US$460 million from Typhoon Faxai in Japan and around US$300 million from Hurricane Dorian in the Atlantic.
Swiss Re estimates total insured market losses at approximately US$7 billion for Typhoon Faxai – at the upper end of a range predicted by AIR Worldwide – and approximately US$4.5 billion for Hurricane Dorian.
The underwriting performance was also impacted by late claims development from Typhoon Jebi in the first quarter.
In the first nine months of the year, Swiss Re's pre-tax profit was $1.3 billion, up from US$1.1 billion in the same period last year. The group also benefited from its strong life and health division and strong investment returns.
Meanwhile, Swiss Re Corporate Solutions made a US$441 million loss and combined operating ratio of 127%.
A Swiss Re statement said: "The result was impacted by the decisive management actions to reposition the business as announced on 31 July 2019 as well as medium-sized and large claims. Large man-made and natural catastrophe losses of approximately US$290 million for the nine-month period include significant claims from Hurricane Dorian and the compulsory liquidation of Thomas Cook [in the UK] in the third quarter."
It added: "Net premiums earned increased by 7.6% to US$3.1 billion, as growth in property and credit lines and rate increases more than offset the impact from active pruning of several underwriting portfolios. Corporate Solutions is making progress in actively reducing risk exposure in specific lines of business to ensure a more focused and profitable portfolio going forward."