Swiss Re CorSo selects APAC property and specialty lead
June 3 2020 by Yvonne Lau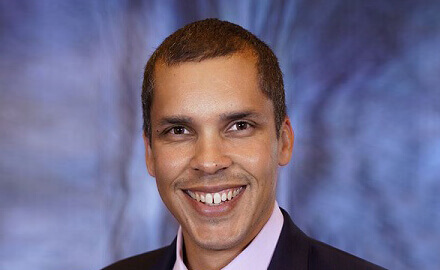 Long-serving Swiss Re Corporate Solutions (CorSo) and Swiss Re exec Robert Hunziker has been named as Swiss Re CorSo Asia Pacific head of property and specialty.
His appointment will be effective from September 1. Hunziker (pictured) will relocate from Chicago to Singapore and report to Jonathan Rake, chief executive of Swiss Re CorSo Asia Pacific.
In his new role, Hunziker will lead underwriting, and drive and develop the company's APAC property and specialty portfolio and grow its product offerings in the region.
"I'm excited to join my colleagues in Asia Pacific as of September — and to help further strengthen our position in a fantastic region and rapidly evolving commercial insurance market," he wrote on LinkedIn.
Hunziker has been with Swiss Re for almost two decades; he joined in 2001 as a corporate risks underwriter in London and Zurich. He then served three additional years in Zurich conducting business process engineering and project management for Swiss Re's global non-life underwriting functions.
After these European stints, Hunziker relocated to North America for Swiss Re CorSo, where he was North America energy and power lead in the Texas office for eight years. He opened CorSo's Houston office and built the company's North American energy hub.
This led Hunziker to Chicago, where he is finishing up his current role as CorSo's regional executive for central US. He is "overseeing strategic, business, and organisational matters across seven offices and all lines of business in the US-Central."
Rake commented on Hunziker's appointment, saying: "We are fortunate to have a rich talent pool and in [Hunziker]. We are gaining a high calibre leader with deep commercial and technical skills."
He added: "This appointment reflects our dedication to strengthen our position in the commercial insurance market and to deliver high-quality underwriting expertise to our customers in the region."
Hunziker takes over the role from Stanley Cochrane, who is moving back to Switzerland.