Swiss Re: China will be world's largest market
March 8 2019 by Andrew Tjaardstra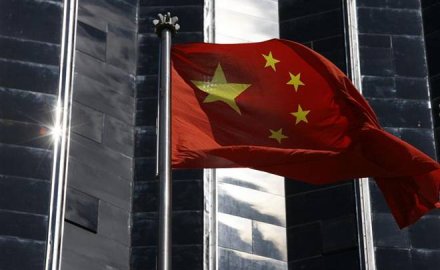 Emerging markets, particularly in Asia, are set to be a bastion of insurance growth over the next two decades, according to the Swiss Re Institute.
Speaking at a press event in Hong Kong this week announcing the launch of a Sigma research report, Swiss Re's group chief economist Jerome Heageli commented: "Emerging markets will continue to outperform advanced markets in terms of growth over the next 10 years. The shift in economic power from east to west will continue."
"As this happens, the quality rather than speed of growth becomes the differentiating factor in emerging markets. At the same time, insurance markets will continue to grow at a strong pace, and China is forecast to become the largest insurance market by the mid-2030s."
Premiums in Asia have been growing strongly and their market share of total gross written premiums has increased from 24% in 2009 to 31% today. Other markets with particularly strong insurance sweet spots including market size, capacity for innovation and business dynamism are India and Indonesia.
China's share has increased five-fold from 2% of the market to 10% in 2017 and is set to take up 15% of global premiums by 2029. The market will grow strongly in both life and P&C.
Jayne Plunkett, chief executive of Swiss Re Asia, commented: "Insurance has long been a key enabler of economic growth. It is imperative that we continue to support governments, companies, and private citizens to fully unlock growth potential in emerging markets."
She added: "To do this, we need to strengthen our work creating sustainable, tech-enabled solutions that address increasingly sophisticated and urbanised emerging consumers."
The firm is a strong advocate of supporting economic growth through providing capital to infrastructure projects and Haegali has been working to make this kind of investment tradable.
Global economy
Despite the long-term growth of insurance in the region, the more immediate headwinds for insurance firms are from slowing global economic growth. The US-China trade war, Brexit and a slowing European economy are all hampering global trade.
There are several major risks in the world economy, including US$70 trillion more debt since the global financial crisis of 2018, US$9.5 trillion of negative yielding sovereign bonds and lower economic growth.
Haegali said: "The global economy is chilling with the US economy slowing. GDP growth for 2018 was 2.9% and for 2019 we are predicting 2.2%"
China's GDP is also slowing, with growth expected to be closer to 5% over the next decade.
However, Haegali is confident that China can overcome its debt burden as the problem has been well known for years and the government has been taking preventative measures. The country also has strict capital controls and huge foreign exchange reserves.
This could be the first year China experiences a current account deficit and may need to rely on capital inflows.
The country will need to make prudent monetary policy and fiscal policy reforms, and be particularly active on the infrastructure front.