Swiss Re beats expectations with US$953m H1 profit
August 1 2019 by Andrew Tjaardstra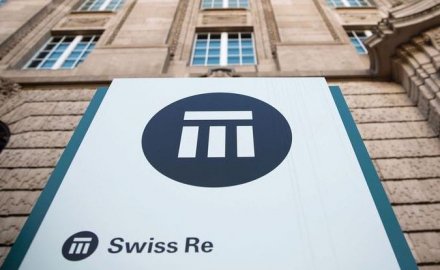 Swiss Re's net profit for the first half of 2019 was US$953 million, 5% below the approximately US$1 billion profit in the same period last year, but ahead of analysts' consensus expectations of US$848 million (according to Reuters and Refinitiv).
The P&C reinsurance business saw net profit up 2.5% to US$771 million after a "very strong" investment result offset claims from the Queensland flooding disaster, loss creep from Typhoon Jebi in the first quarter and the troubles besetting the Boeing 737 Max. Also encouragingly Swiss Re reported that prices for P&C reinsurance have started to rise – including for cat renewals in Japan.
P&C reinsurance net written premiums grew 13.2% to US$8.7 billion.
In addition net profit in the life and health reinsurance division was up 15.3% to US$459 million; however net written premiums and fee income in the first half of 2019 decreased 1.6% to US$6.3 billion as a result of unfavourable foreign-exchange rate movements and the termination of an intragroup retrocession agreement with the Life Capital business; adjusted for these two items, net premiums earned and fee income increased 5.2%.
Swiss Re Corporate Solutions reported a net loss of US$403 million and a combined ratio of 132.8% in the first six months of 2019 as a result of "decisive management actions to reposition the business."
Net written premiums rose by 7.6% to US$2.1 billion, as "significant rate increases" and growth in selected lines of business offset the impact from of deactivating several underwriting portfolios.
Swiss Re expects the positive momentum in commercial insurance rates to continue after achieving an average 9% price increase in the first half of 2019.
Swiss Re Corporate Solutions strengthened claims reserves by US$328 million in the second quarter, while an adverse development cover was established with P&C Re for a one-time premium of US$100 million.
The business unit is also actively reducing risk exposures in some lines to ensure a more focused and profitable portfolio going forward.
The group believes Swiss Re Corporate Solutions will return to underwriting profitability with a target combined operating ratio of 98% in 2021. The group also increased Swiss Re Corporate Solutions' capital by US$600 million, underlining its commitment to the commercial insurance market.