Climate change to spur rising losses in Asia: Swiss Re
April 9 2020 by InsuranceAsia News Staff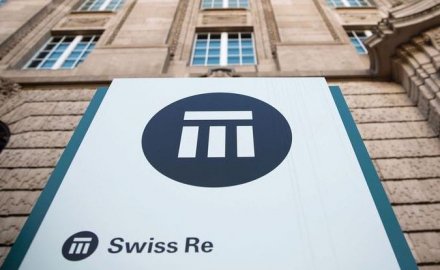 Swiss Re Institute's latest Sigma report, "Natural catastrophes in times of economic accumulation and climate change," emphasises that global warming will lead to increased intensity and frequency of extreme weather events in the region.
The report argues that these risks remain insurable but only if markets act with urgency.
These weather events will "make an increasing contribution to rising losses in the coming decades," said the report. "The full extent of the impact of climate change is complex and difficult to predict, but weather-related risks remain insurable. The time to act is now."
Recorded economic losses from natural catastrophes 2019 were tallied at a total of US$70 billion — compared to US$137 billion worldwide. Insured losses for the year stood at US$20.7 billion and US$52 billion, respectively.
Extreme weather-related events were the main contributors to 2019 natural catastrophe losses – and Asia saw the largest weather-related loss events in recent history –with Typhoon Jebi in 2018 and Typhoons Hagibis and Faxai in 2019.
The world's exposure to extreme weather risks grows as economies and populations grow and urbanise — in Asia specifically, the population has grown 2.3 times over the last 60 years and is now home to 54% of the world's population. More than half of Asia's populace live in urban areas today and is expected to have the largest proportion of urban slum residents by 2050.
Asia remains a region that is highly vulnerable to natural catastrophe risk, but underinsured for coming calamities.
Sigma's report notes: "Risk mitigation measures do not keep pace with the rise in value accumulation due to urbanisation, human and physical capital. [While] rapid growth of economies in emerging Asia has [stimulated] insurance penetration and while the protection gap has reduced in proportion, it has widened over time in absolute terms. There is still large insurance opportunity to fill the gap and build resilience."
Moving forward, the Institute's recommendations for (re)insurers include — ensuring weather-related risk remains insurable, take into account localised risk mitigation and adaptation, monitor changing claims patterns and tracking/modelling the latest scientific findings.