Surge in Thailand L&H purchases due to Covid-19
March 27 2020 by InsuranceAsia News Staff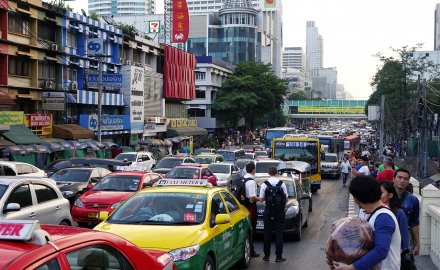 Insurers in Thailand are seeing a surge in life and health policy purchases due to the Covid-19 outbreak, particularly products which cover the virus, which has affected 1,045 individuals in the country as of March 26.
The Office of Insurance Commission (OIC) in Thailand recently fast-tracked 25 insurers to sell Covid-19 coverage.
As of March 18, more than two million policies have been sold by these 25 insurers – with a total premium of Bt$1 billion (US$30.6 million), noted the OIC's secretary general Suthiphon Thaweechaiyagarn.
FWD Thailand's chief marketing officer Pricha Ruthiraphong told InsuranceAsia News (IAN) that there has absolutely been increased demand and sales due to the virus outbreak. They do not have final tallies at this stage, but Covid-19 related policies have been popular.
Even after the outbreak subsides, the insurer expects continued heightened demand due to increased awareness and importance placed on obtaining L&H policies. Ruthiraphong added: "Of course [there will be more demand afterwards], consumers will be more aware of the need for insurance, specifically for health care coverage."
According to a recent Bangkok Post survey, several insurers and brokers have had to halt sales of lump-sum payout policies, due to demand exceeding capacities.
For instance, Muang Thai Insurance stopped selling two of its Covid-19 policies, as underwriting capacity for these products were already stretched to its limit. Bangkok Insurance also halted lump-sum payment policies as sales reached or exceeded quota targets. Covid-19 coverage in the Thai market revolves around two product types – lump-sum payments and medical bill cover.
The national government has announced they will shoulder all medical expenses for individuals afflicted with Covid-19 – this includes Thai citizens and foreigners.
Poomisak Aranyakasemsuk, director general of Thailand's finance ministry, noted: "Thais and foreigners, including expatriates, who are covered by Thailand's welfare scheme, can claim medical expenses for the amount that exceeds the limit of the welfare scheme." 
Aranyakasemsuk added that the public health ministry will also pay a risk allowance for officials who have worked on monitoring and controlling the Covid-19 spread in the country.