Awards for Excellence 2022
January 16 2023
Download the supplement
IN ASSOCIATION WITH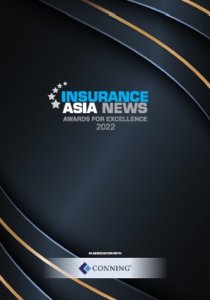 Welcome to the InsuranceAsia News Awards for Excellence 2022 supplement where we celebrate the best firms in Asia Pacific's (re)insurance market.
It has been a year of recovery, as countries opened up after nearly two years of shutdowns following the pandemic.
The pandemic has given both businesses and people a new perspective on risk and protection.
It has been a testing time for insurers, who have shown admirable resolve in standing steadfast and helping the world tied over this unprecedented calamity.
Certainly, it has also been a time for reflection and reinvention and an opportunity to innovate and shape new products and services.
Digitisation has been at the heart of all the transformation we have witnessed in the last couple of years, and it has been no different for (re)insurers, who have embraced technology across their value chain.
The pace at which businesses have had to adapt has raised the bar for businesses and set new expectations for companies and their consumers. It is against this background that we have had to evaluate this year's contenders and it sure was not an easy task to choose the winners.
As in the past years the awards reward and recognise the innovation, passion and commitment of (re)insurance professionals across the region.
InsuranceAsia News would like to thank all the companies that entered the Awards and to all our judges.
Congratulations to all the winners – your success is very well deserved. We look forward to seeing your entries to InsuranceAsia News Awards for Excellence 2023.