Super Typhoon Mangkhut threatens Philippines and Hong Kong
September 14 2018 by Andrew Tjaardstra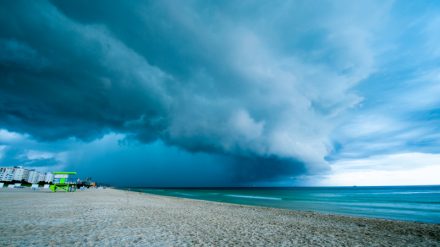 More than 10 million Filipinos could be in the path of Typhoon Mangkhut, known locally as Ompong, which is expected to hit Luzon in the northern Philippines during Friday and Saturday.
At times the storm has been monitored to be the equivalent to a Category 5 Atlantic hurricane. There will be strong winds, storm surges, intense rain and likely flooding.
The Philippine Atmospheric Geophysical and Astronomical Services Administration has announced that the typhoon has entered the Philippine area of responsibility and will threaten Northern Luzon.
A Signal No 1 warning has been raised in: Albay, Aurora, Burias, Cagayan, Camarines Norte, Camarines Sur, Catanduanes, Ifugao, Isabela, Kalinga, Mountain Province, Northern Samar, Nueva Vizcaya, Quezon, Quirino, Sorsogon and the Ticao islands.
The Hong Kong Observatory is expecting the storm to pass within 100km of Hong Kong on Sunday with the government preparing for a potential direct hit. The storm could also hit southern China.
Event response manager Tom Sabbatelli at risk modeling firm RMS commented: "All of the areas that will potentially be impacted by Mangkhut will be at risk from very strong winds, heavy rainfall and flooding, with coastal areas at risk of storm surges."
"Typhoon Mangkhut is the strongest storm of the year so far – currently a category 5 equivalent storm with 1-minute sustained winds of 280km/h – and currently forecast to track westwards, passing across northern Philippines before potentially impacting southern China and Hong Kong."
He added: "In recent days the forecast track for Mangkhut has shifted southwards slightly, which may mean Hong Kong and Guangdong escape the strongest part of the storm."
In 2013 Typhoon Haiyan left more than 7,300 people dead or missing, and displaced over five million people in the central Philippines.