Super Typhoon Hagibis approaching Japan
October 9 2019 by Yvonne Lau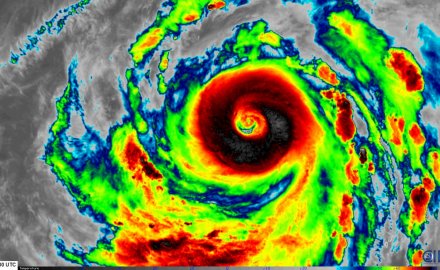 Super Typhoon Hagibis is expected to hit Japan this coming weekend, the 19th typhoon to impact the country this year. Previously classified as a tropical storm, Hagibis has now been designated a super typhoon.
The regions of Kyushu, Shikoku and Honshu will be the main areas affected and the storm could disrupt the Rugby World Cup, which is currently taking place across the country.
Urging caution over the coming days, the Japan Meteorological Agency (JMA) said Hagibis will bring fierce winds and torrential rain, and could possibly be the strongest typhoon of the year.
The Japanese market has been significantly impacted in recent years from major typhoons.
Just last month, Japan was hit by Typhoon Tapah and Typhoon Faxai, the latter of which wreaked damage across the country and brought billions of USD in loss estimates. In 2018, the market was battered by costs from Typhoon Jebi.