Suncorp's staff payment errors to cost up to US$46m
May 12 2020 by Andrew Tjaardstra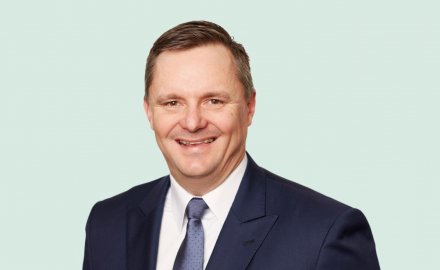 In an announcement to the Australian Stock Exchange on May 11 Suncorp noted that a review of the group's pay and leave entitlements has identified potential incorrect payments to some employees.
The potential pay and leave entitlement errors included potential pay and leave entitlement errors overtime, shift penalties and public holiday dates.
Costs for remediation and putting in place new processes to prevent the issue from happening again are estimated at between A$40 million (US$26 million) to A$70 million (US$45.6 million).
As a result group costs are expected to be "slightly above" A$2.7 billion (US$1.76 billion) this financial year while gross written premium growth is expected to be impacted by the Covid-19 crisis.
The insurer has been grappling with the fallout from several large weather events including the bushfires and several storms over the summer. For bushfire customers, 70% of property claims and 80% of motor claims have been finalised and for storm, hail and flood customers, over 30% of the 35,000 household claims and almost 60% of the 28,000 consumer motor claims have been finalised.
Suncorp's chief executive Steve Johnston commented: "We have already received thousands of requests for financial hardship from both our bank and insurance customers and have provided discounts and premium waivers to 12,300 insurance customers in Australia and New Zealand and have approved A$4.05 billion (US$2.64 billion) in loan deferrals."
Johnston (pictured) added: "From an operational perspective, in early March we moved over 90% of our workforce to work from home, and the digital capabilities and systems we already had place positioned us well to manage this transition."
In another positive – consumer motor claims volumes have fallen as a result of lockdowns across the country.
"We are cautious about drawing too many conclusions from these numbers, at least in the short-term in part due to the rapid increase in motor vehicle usage we have been seen following the easing of restrictions here in Australia, in New Zealand and in other offshore jurisdictions," Johnston said.
Ass a result of recent volatility in investment markets the insurer saw a net impact of mark to market adjustments was a A$205 million (US$133.4 million) pre-tax loss from December 31 to March 31. Showing the market volatility – some of the losses have unwound in April.
Suncorp's chief financial officer Jeremy Robson commented: "We have not looked to change our asset allocation, which in our view remains relatively conservative with over 94% of the overall portfolio investment in cash and fixed income securities, around 80% of which are rated A or higher."
The financial services group also confirmed that banking and wealth chief executive Lee Hatton will leave the company at the end of May – only three months after taking up the role.
The insurer has said that it remains "on track" to complete the placement of its reinsurance renewal program by June 30. Aggregate covers will be the most challenging part of the programme.