Suncorp's CEO steps down
May 27 2019 by Andrew Tjaardstra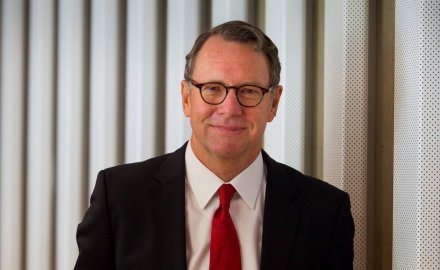 Suncorp's chief executive and managing director, Michael Cameron, has stepped down after almost four years in the top role and seven years as a board member.
A Suncorp statement to the Australian Securities Exchange said: "This will provide the opportunity for the company to enhance its performance in a highly competitive and challenging external environment as Suncorp seeks to strengthen its core businesses."
Christine McLoughlin, Suncorp's chairman, added that now is the "right time for change".
Cameron (pictured) took over at the firm after predecessor Patrick Snowball retired in September 2015.
While the firm looks for a successor, Suncorp has appointed group chief financial officer Steve Johnston as acting chief executive, while Cameron will remain in an advisory capacity until August 9, following the release of the full-year results; a replacement is expected to be announced in the "latter part of the year". Jeremy Robson, deputy chief financial officer, will take on Johnston's role during the succession period.
Cameron made some significant changes at the firm including selling its life arm to Dai-ichi Life, which returned approximately A$600 million (US$428 million) of capital to shareholders; most recently the Brisbane-headquartered firm has looked at the idea of spinning off its banking division.
However, like its rivals, the group has struggled with the cost of regulatory reforms and the impact of some significant and unusual nat cat events in the