Extreme hailstorm hits Suncorp for A$250m
January 4 2019 by Andrew Tjaardstra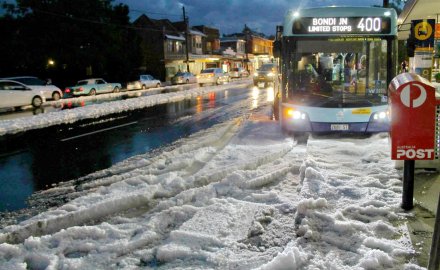 Suncorp has estimated claims from natural catastrophes for the six months ending December 31 2018 at between A$600 million (US$418 million) and A$610 million, easily breaking its reinsurance allowance of A$360 million.
Late December's dramatic hailstorms in Sydney, the central coast and south-east Queensland alone have cost the insurer A$250 million. So far the firm has received 24,800 claims and says the damage costs are expected to rise as more customers make claims in the next few months.
"Total claim costs are now expected to exceed the maximum first event retention within Suncorp's reinsurance program, which limits the financial impact of this event to A$250 million pre-tax," the company said in a statement to the Australian Stock Exchange.
Recovering from the worst storm in 20 years, Suncorp has established additional motor vehicle assessment and repair centres to help the claims process for customers. In addition, a large-scale Hail Assessment Centre will commence operations this week in Botany. The centre is expected to increase Suncorp's capacity to assess up to a total of 900 cars a day across all sites.
Other events over the six month period, which included more storms in New South Wales, have cost the insurer around A$350 million in total claims.
Suncorp will release its full first half results on February 14.