Suncorp could axe raft of exec positions this week: report
June 30 2020 by InsuranceAsia News Staff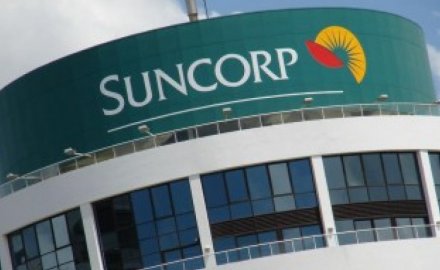 Major Australian player Suncorp could axe a host of executive positions in a restructuring to be announced later this week, says a report by the Australian Financial Review (AFR).
The new restructuring strategy will include "deep cuts to its executive ranks and a raft of job cuts," noted the AFR.
Suncorp told InsuranceAsia News (IAN) that they will not be commenting on market speculation.
In AFR's analysis, the moves highlight that chief executive Steve Johnston will transform the company "leaner and meaner" and will focus on the group's "bloated executive ranks — [acting] as further proof that Johnston will not accept excess."
The Aussie insurer has been dealing with a myriad of issues this year.
By early March, at the height of the Covid-19 outbreak in Australia, over 90% of Suncorp's staff were working digitally from home.
Johnston said at the time: "We already had the digital capabilities and systems [in place to help us] manage this transition."
In mid-June, employees began slowly returning to work, with a small number of staff working from office.
However "it's not a return to normal," said a Suncorp spokesperson. "[Only] a small cohort of our people in business-critical roles are starting to return to the office now. We're not rushing back to our workplaces, and taking a considered approach, starting small and reviewing as we go."
In May, Suncorp was hit by remediation costs of between A$40 million (US$26 million) to A$70 million (US$45.6 million).
The insurer had issued an announcement to the Australian Stock Exchange (ASX) showing that a company review identified incorrect payments to staff, involving pay and leave entitlement errors, shift penalties and public holiday dates.
As a result, the firm's costs this financial year are expected to rise slightly above A$2.7 billion (US$1.76 billion), while Covid-19 will impact its gross written premium growth.
As the year began, Suncorp was already in unchartered water. Johnston noted they had an "unprecedented" start of the year due to the previous season's catastrophic bushfire season.
Their first quarter 2020 results revealed an A$133 million (US$91.56 million) assigned to Covid-19 recovery, noting that recent losses were driven by the pandemic and bushfire costs.