Suncorp bullish despite surprise CEO exit
May 27 2019 by Andrew Tjaardstra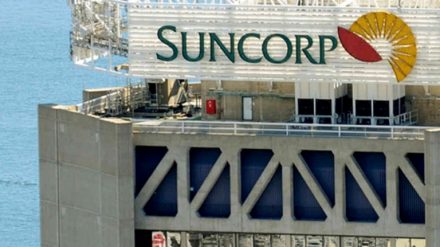 Michael Cameron is leaving his role at a time of transformation for Suncorp.
Following the sale of its life insurance business to Dai-ichi Life for A$640 million (US$444 million) the the Brisbane-headquartered business is now mulling the future direction of its banking division, which is estimated to be worth A$4 billion (US$2.77 billion).
After-tax profits fell 44.7% in the first half of the year (July 1 to December 31 2018) to A$250 million compared with A$452 million in the first half of the previous year.
Profits at the Australian P&C arm fell from A$234 million to A$133 million despite net reserve releases of A$170 million, which at 4.6% are well above the firm's long-run expectations of 1.5% of net earned premium.
The December Sydney hailstorm was particularly costly for the group, with the firm easily breaking its six-month nat cat allowance of A$360 million; already the second half has been impacted by February's Townsville flooding disaster.
The firm increased its nat cat allowance by A$200 million to A$820 million for the 2020 financial year while regulatory costs have spiralled by A$50 million over a projected A$90 million for the existing year. Missing nat cat allowances has been a consistent theme at the financial services group for years.
According to the statement announcing his departure to the Australian Securities Exchange this morning, Suncorp is performing to expectations in the second half.
Chairman Christine McLoughlin says that a change of leader "will provide the opportunity for the company to enhance its performance in a highly competitive and challenging external environment as Suncorp seeks to strengthen its core businesses by focusing on its customers, products and brands".
The release advises: "While the external operating environment remains challenging, Suncorp confirms its [full year 2019] cash earnings are in line with market expectations. As noted at the interim result the external operating environment including natural hazards above allowance, investment market performance and unforeseen regulatory costs will impact the group's [full year 2019] reported result and outlook."
Legacy
Cameron, a former director and chief executive of property group GPT, inherited the role in October 2015 from UK insurance veteran Patrick Snowball, who had relocated from the UK to help turn around the flagging firm in 2009.
The performance since Cameron took control has been solid, with a focus on organic growth rather than M&A; however more recently it has been focused on selling its life business to Dai-ichi Life, which returned approximately A$600 million to shareholders, and it also sold its claims business and broking firm Resilium.
After expressing some initial scepticism on the topic, Cameron also become a notable advocate for action on human-induced climate change.
He has also helped develop a robust technology platform that helps customers choose multiple products from both insurance and banking online in an integrated way.
Announcing his departure, Cameron said: "Suncorp now has the digital foundations in place to enable it to be nimble and to seize opportunities. I believe the business has great potential and will continue to enjoy success."
His successor will need to make a big decision on the direction of the firm's banking division — with some speculation of a potential merger with the Bank of Queensland. A protracted project between the banking arm and its service provider Oracle over a new core banking technology system has yet to be resolved.
The successor will also need to consider whether it is worth pursuing any acquisition opportunities beyond its core markets of Australia and New Zealand. One possible contender is Gary Dransfield, chief executive of the firm's insurance division.
The role is a challenging one to fill and whoever does so will need to grapple with increased regulatory scrutiny, a deteriorating climate change scenario and a fast-changing insurtech landscape; however there are still plenty of opportunities to make a great success of the role.