Keeping it in the family: Sun Life's Agency Legacy benefits both advisors and Clients
June 1 2022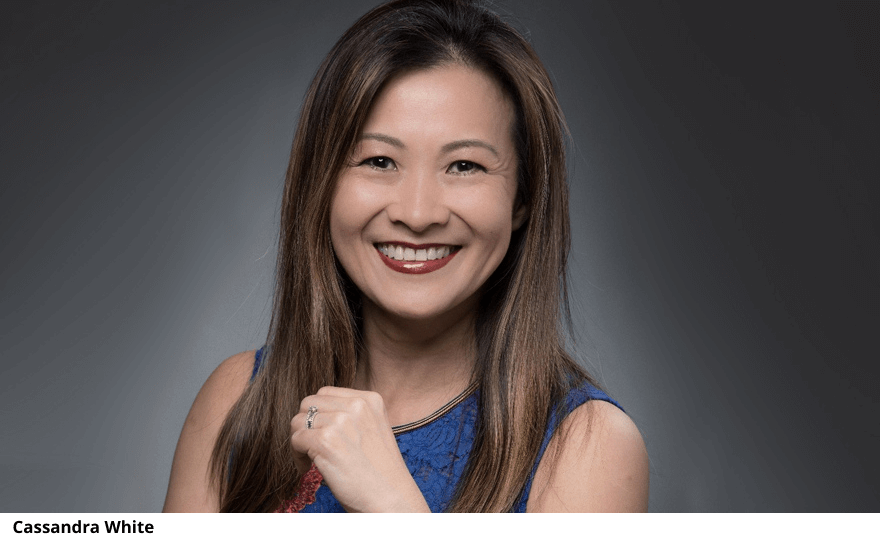 Sometimes talent runs in the family, passed down and nurtured from one generation to the next. After seeing this phenomenon in action in its advisor force, Sun Life is empowering successful advisors in Asia to recruit the next generation of family members to their business. Its Agency Legacy program supports advisors in building multi-generational businesses which can provide life-long services to their Clients.
Backed by an impressive suite of digital tools and training, it further instils Sun Life's core values of professionalism and caring into its advisor force across the region. Cassandra White, President, Digital Enterprise Asia at Sun Life, explains: "Insurance is a life-long investment, and we want to be able to support our Clients at every stage of their life as their needs change. Sun Life Agency Legacy helps us to build successful family businesses in our communities and provide continuity and consistency for our Clients through all the milestones in their lives, from having a growing family, to saving for retirement, or facing health challenges."
Agency Legacy gives Sun Life advisors a significant competitive advantage. Clients have the  reassurance that they will have consistent, long-term support, which builds trust and loyalty. At the same time, second generation advisors are able to understand and connect with new Clients from younger generations, helping their parents' business to reach a new Client base.
On a more personal level, families say working together for the greater good of their business has led to a positive relationship between the different generations. Not only has it helped them to understand and appreciate each other's strengths, but they also report high levels of satisfaction when they have helped another family member overcome a challenge, or they have seen the business benefit from a learning they have shared.
The initiative has advantages for Sun Life too, with Agency Legacy expected to help reinforce its high-performance agency team. "Second generation advisors tend to be more resilient when facing challenges, as they understand how to overcome obstacles having seen their parents work through similar issues. They also have a strong support network to guide and advise them. These factors mean they are more likely to be successful and less likely to give up if they encounter difficulties," White explains.
A key pillar of Agency Legacy is the support Sun Life gives its advisors with the tools, data and insights they need to deliver a market-leading Client experience, while also helping them to adopt new technology.
It is also easier for next generation recruits to become Million Dollar Round Table (MDRT) advisors. They have a significant head start on their peers, as they already understand the insurance and agency business, having observed their family members at work. They also benefit from their parents coaching them and helping them to build up their Client base.
Supported by Sun Life to thrive in the digital age
A key pillar of Agency Legacy is the support Sun Life gives its advisors with the tools, data and insights they need to deliver a market-leading Client experience, while also helping them to adopt new technology.
Following the COVID-19 pandemic, Sun Life has committed to a hybrid model of both face-to-face and virtual interactions with Clients. Multi-generational agency businesses are seeing the advantage of having a digital native on their team, who can be a pioneer in learning about new tools or technology and helping to train older members in adopting them.
Sun Life offers a robust toolbox to assist advisors. Its Client 360 programme gives advisors a better understanding of their Clients, and its app provides a simple and fast application process. White says: "We are creating a new breed of professional, tech-savvy advisors who can offer our Clients an experience that is simple, fast and designed with them in mind."
Offering cutting-edge digital tools not only enables advisors to serve Clients better, but it also helps to attract younger talent. In fact, Sun Life has seen a 77.6% annual increase in Gen Z agency recruits in 2022, alongside a 38% jump in the amount of business generated by Gen Z advisors.
Alongside this, Sun Life's Brighter Academy offers advisors training and development to build their capabilities throughout their career and achieve MDRT status.
Role Models of Agency Legacy
The Sequitin family, who run a Sun Life branch in the Philippines, have experienced the benefits of Agency Legacy and the support Sun Life offers firsthand.
The family business started 11 years ago when Gigi, who is the business unit head, started selling insurance for Sun Life as a financial advisor. Three years later, her husband Nelson, impressed by his wife's success, decided to join the business, while their daughter Ginelle became part of the team nearly five years ago.
Ginelle, who is currently a unit manager, found the transition to working in the family business easy. "I have had exposure to this industry since I was 16. My mum would ask me to join her at Client meetings, and at the age of 18 I had memorised her presentation," she says.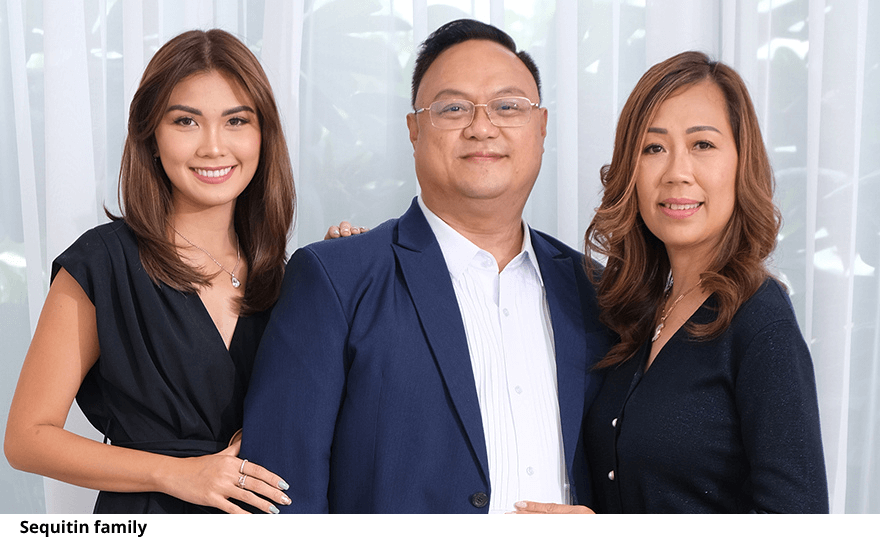 While at university, Ginelle helped her classmates with financial planning, and when she graduated, she worked at a corporate firm to build up her network. But she struggled to achieve her goals in this environment, and after a year, she joined her parents' business. "I knew I could do better and produce more. I joined my parents' salesforce with the agreement that they would treat me like they treated everyone else," she says.
The Sequitin family agrees that working together as a multi-generational team has significant advantages for their business. "There are more ideas and strategies that can be put into play because we don't start with traditional norms," Ginelle says.
Gigi adds that they are also very supportive of each other. "We know each other's strengths and weaknesses and we complement each other." As such, while Gigi is strongest on the sales front, Nelson draws on his previous career in human resources for recruitment and training their team.
Meanwhile, Ginelle takes the lead on introducing new initiatives. "When there is new learning, my parents can feel overwhelmed, so I am the one who attends training and executes it. Whatever I learn, I share with them, so for them it is just a 'plug and play'," she says.
The Sequitin family agrees that working together as a multi-generational team has significant advantages for their business.
Nelson thinks the multigenerational setup is also beneficial to Clients. "Because we have different generations involved in the business, our Clients know that whatever happens to us, we have a daughter who can still take care of them. There is succession planning," he says.
Gigi points out that having a multigenerational team also enables them to interact with different generations, with Ginelle being more in touch with the younger generation and their concerns.
Helping generations of Clients to live healthier lives and achieve lifetime financial security is the legacy Sun Life is building in Asia. The company was founded 157 years ago and has been supporting Clients in Asia for 130 years. "There are many good values in the DNA of our advisors, and we want those values to be sustained for the next 100 years to help future generations of Clients achieve lifetime financial security and live healthier lives," White says.
Partner Content
Digital transformation is at the heart of bridging protection gap and removing bottlenecks for farm cover in China and India.

Underwriter Victoria Soo and Senior Risk Analyst Daryl Soh on how credit insurance helps finance infrastructure projects and other ESG investments.