Sun Life appoints Asean president
February 20 2019 by Andrew Tjaardstra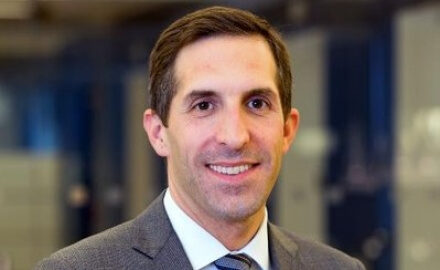 Sun Life Financial has appointed Leo Grepin to the newly created role of Asean president, effective from April 1.
Grepin (pictured), who is currently senior vice-president for individual insurance and wealth based in Canada, will be responsible for Sun Life's businesses in Indonesia, Malaysia, the Philippines and Vietnam. The businesses generated insurance sales of C$354 million (US$268 million) in 2018.
Prior to Sun Life, Grepin was head of account management at global hedge fund Bridgewater Associates and senior partner at McKinsey & Company, where he was a leader of the insurance practice.
In another change at the insurer, Karim Gilani, Asia chief financial officer, will add strategic integration to his portfolio becoming responsible for oversight and integration of the core regional functions: finance, risk, actuarial, product, asset-liability management, legal, investments, M&A and compliance.
Gilani joined Sun Life Asia as chief risk officer in 2015 and went on to become Asia chief financial officer in 2017, responsible for financial management, strategic analysis and development, including M&A, new partnerships and investment opportunities. He is a fellow of the Society of Actuaries and the Canadian Institute of Actuaries.
Claude Accum, president Sun Life Financial Asia, commented: "[Grepin] is known as a strategic thinker, team builder, and client-focused operator. Uniting leadership of our Asean businesses with our distribution and marketing teams enable us to fast-track initiatives across markets, enhance our brand engagement and deliver on our client for life strategy."
Accum added: "[Gilani's] depth and breadth of experience across financial management roles ideally positions him to integrate and leverage our functional resources in Asia."
Sun Life operates in seven markets across Asia, serving more than 20 million clients offering life, health and wealth management.