Summer flooding in China cost US$6bn
July 11 2019 by InsuranceAsia News Staff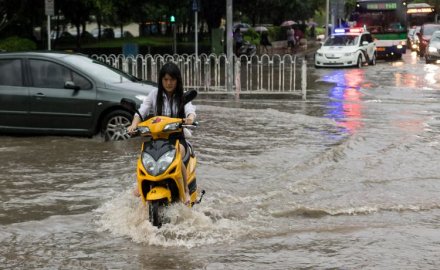 Seasonal rainfall and flooding across parts of central and southern China in June and July caused huge economic damage and misery to residents and businesses.
The hardest-hit provincial regions included Guizhou, Jiangxi, Guangxi and Guangdong.
During the month of June and into July, at least 200 people were declared dead or missing, with nearly 200,000 homes and other structures incurring flood inundation, according to Impact Forecasting's latest global catastrophe recap.
Widespread damage to more than 430,000 hectares (1.06 million acres) of cropland also occurred. The seasonal flood toll in China was listed at Rmb42.4 billion (US$6.1 billion).
However China is historically not well insured for such natural catastrophes as the penetration is relatively low especially compared with the US or Europe.
Also in China a magnitude-5.8 earthquake struck China's Sichuan province on June 17; at least 13 people were killed and another 226 were injured and at least 156,000 homes were damaged. Total economic losses were minimally estimated at Rmb9 billion (US$1.3 billion).
Meanwhile continued heat and a lack of rainfall further exacerbated drought conditions in parts of India.
Among the hardest-hit areas were in the state of Maharashtra, where an estimated 60% of orange orchards were destroyed. The potential losses were estimated from Rs50 billion to Rs70 billion (between US$720 million to US$1 billion); across India the year-to-date drought losses increased to approximately US$1.75 billion.